Thought I'd split this project off from the thread about hot rod truck projects, there are earlier posts there on this truck, this just continues them in my own thread:
LINK

to Grumpy's thread on hot rod truck projects....
I built this '58 ProStreet Chevy truck in '96-'98, and it has been running the original headers I put on these last 17 years, they needed replacement. I think they were originally from Hedman, but I liked the looks of the Hooker Super Comps for a '70 Chevelle BBC application, as that's where the front frame clip I used for this truck came from, so I ordered a set of Hooker Super Comps to replace the old headers.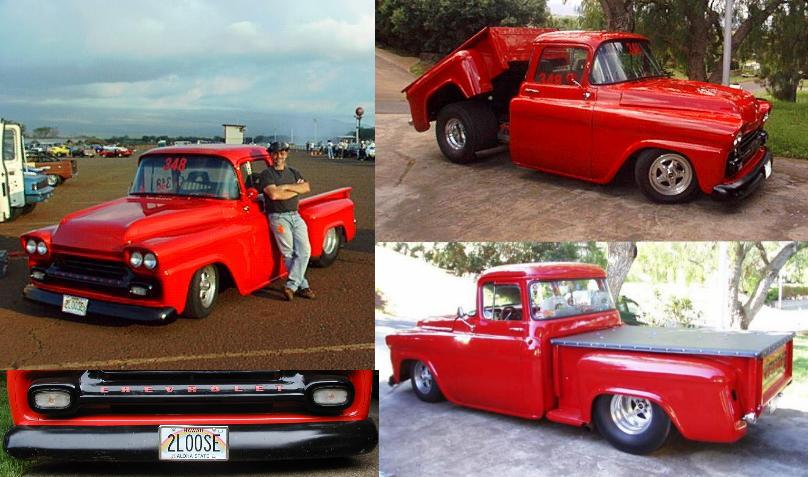 I sent the Hooker headers back because they just would not fit the Chevelle frame clip in my pickup, even though Hooker claims they will. So ordered a set of Hedman, the online photos look OK, although they do not sweep back the way my old headers I put in in '97 when I was building this truck....
Here are the original headers compared with the Hookers: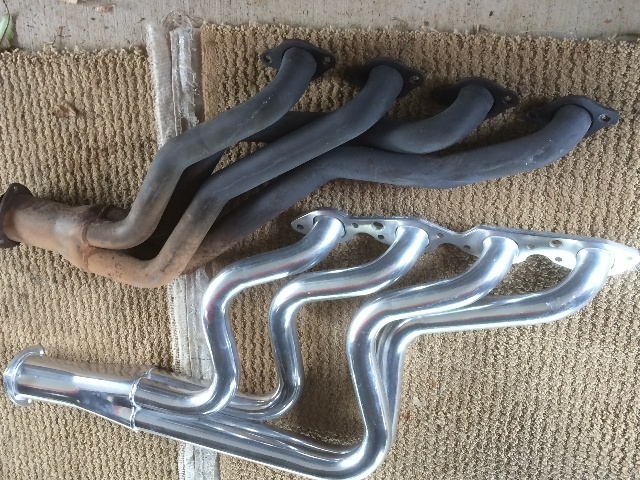 And the new Hedmans I just ordered: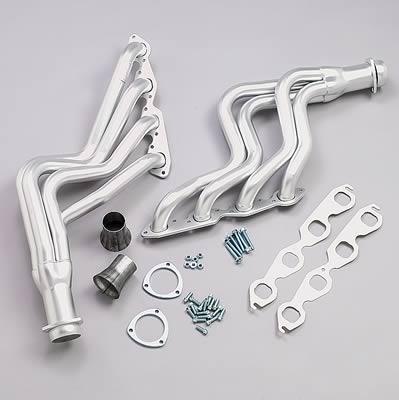 It seems like nothing is ever easy...
I started on the right side with the new Hedman headers, and guess what, they hit the lower rear A-Arm knuckle....
view top down: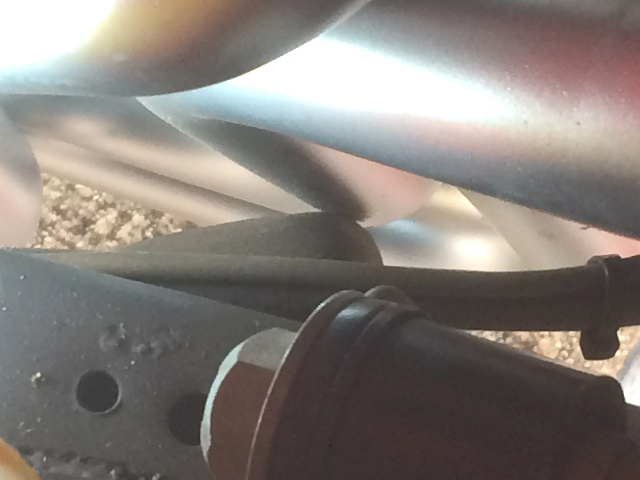 bottom view: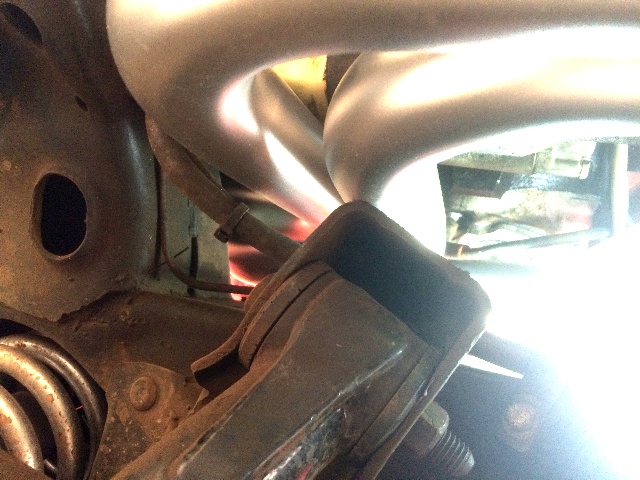 This is the same place the Hookers hit with the #4 cylinder tube, but the Hookers also hit the starter with the #2 cylinder tube, there was no chance of making them fit. With these Hedmans there is plenty of room on the starter side, so don't know why they fabbed them to hit the A-Arm knuckle when they could have easily angled those tubes away from the frame enough to miss that knuckle, or swept them back enough to miss all that entirely, like the old headers I put on in 1997 were built.
Hedman, like Hooker, claims these headers will fit a BB 1970 Chevelle, and that's what this frame clip is from, so they should fit with no problems, right? Yeah, right!
So I proceeded to trim that knuckle to get clearance, I could have just taken a ball peen hammer to the header tube, but decided on this method....
I cut a little at a time, it took 3 cuts with fitting the header each time until I got this:
view from the top: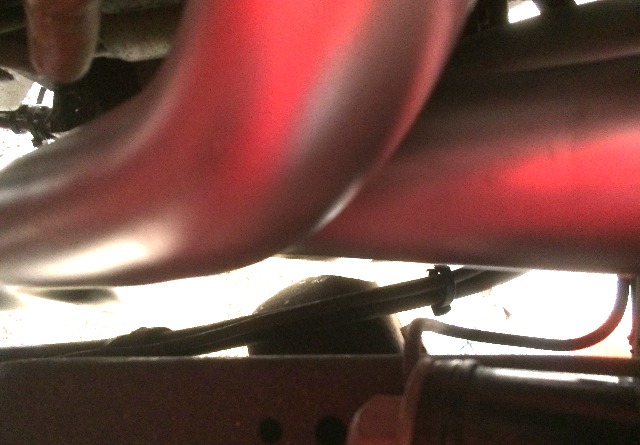 It took a fair amount of cutting, am wondering if I should weld in a support plate inside the cut?
Now to install the left side...
Aloha,
Willy
Link to my '58
web page