HOW MANY 1975-82 BBC swaps do we have?
This was a popular swap when I was younger, so Id imagine theres still a few out there?
factory big block three deuce intake
as many of you guys know the last factory BBC vettes were the 1974s but because the basic car didn,t change a great deal durring the C3 life it was and is still possiable (with some research and skills and work) to retro-fit the later 1975-82 c3 with a big block engine, the mods necessary vary with the year, but all can be adapted after modification.
I helped a buddy stick a 496 BBC stroker engine (.060 overbore/4.25" stroker crank) /turbo 400 trans combo in a 1976 vette, it was a clean looking almost factory install, when we were done. the only major changes were a differant hood for clearance, bigger aftermarket brakes and heavier springs and sway bars, and HD shocks, everything else was doable with mods to the stock parts
we replaced the rear suspension with a 1970 bbc rear suspension,only after its stock rear self destructed but that surprisingly took a few years
KingC6
posted this great photo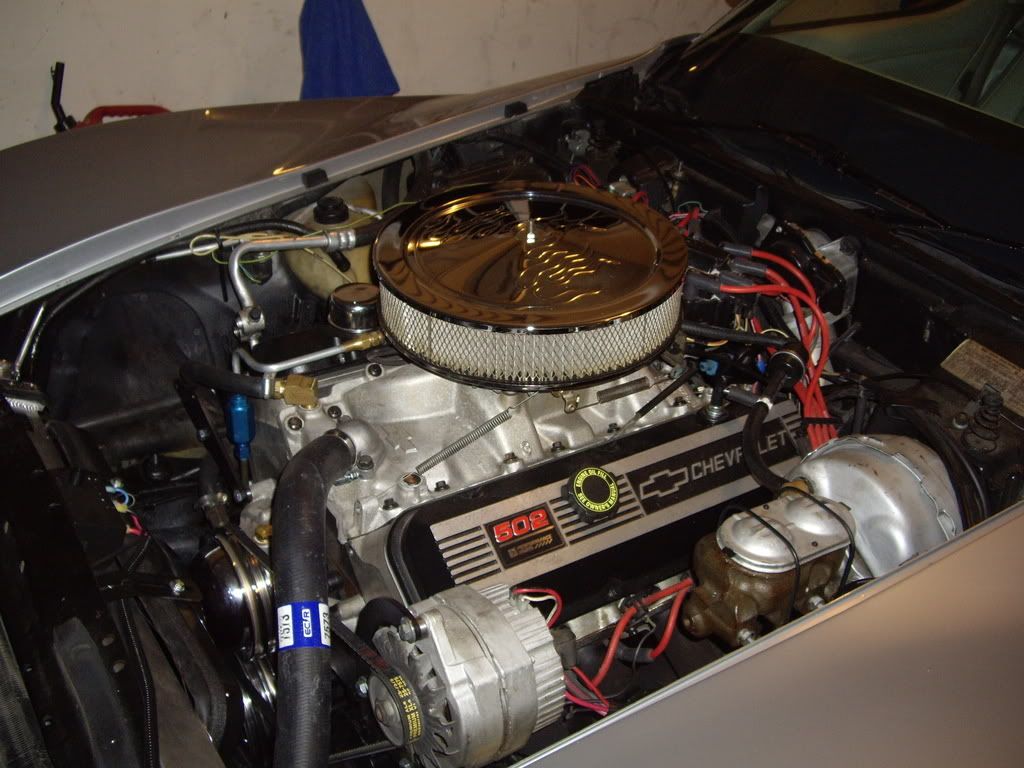 btw if your looking for very in-expensive corvette bbc headers these work
http://store.summitracing.com/partdetai ... toview=sku