ALLEN wrote: Grumpy? what do you think the bare minimum of tools would be to build or re-build an engine?
I'm thinking of rebuilding the 383 V8 in my road runner and while I have a standard set of mechanics tools like wrenches ratchets, sockets and a 1/2" torque wrench I'm certainly not in possession of several of the more commonly referred too tools in the numerous engine building threads I see posted here?
well I think the

"BARE MINIMUM" would be a HEALTHY CHECKING ACCOUNT BALANCE , and a DEBIT CARD!
I'm sure other members will add useful comments, and share experiences
but to answer the question,,
and assuming youll do much of the final assembly work yourself...
it would rather obviously depend a good deal on how much work you intend to do yourself, theres a great deal to learn and yes it will take some research and time reading and theres a huge difference between assembling parts as they come out of the packaging VS BUILDING and ENGINE CORRECTLY, so reading the sub-links helps,
most of us start out with far less tools than we wish we had, but we tend to buy what we need as we develop both the skills to use the tools and the knowledge of what the tools are used for and why they should be used to begin with.
vs ...procedures you rather pawn off on a good trust worthy local machine shop.
in many places if you join a local hot rod club you may find the local guys may be willing to help and supply loaner tools or some places like advance auto do rent or allow you too borrow tools if you leave a deposit to insure their return.
when I started out I found that having a good engine stand was a huge improvement over working on the garage floor on a large plastic tarp, which is how I built my first 400 Pontiac engine,
so if I was just starting Id strongly suggest you get one
even if you intend to use it and sell it later to re-coupe much of its cost.
you can rent an engine crane , to remove and install and engine but the rental cost over two or three days my easily exceed the cost of purchasing a good used one, off craigs list , or bargain trader or from HARBOR FREIGHT,locally
http://www.northerntool.com/shop/tools/ ... _200305217
http://www.harborfreight.com/2000-lb-ca ... 69521.html
now you can,t really guess at clearances, even if the machine shop does much of the prep work, so youll need at least a decent caliper and some plasti-gauge strips, thread taps and feeler gauges
youll want a decent torque wrench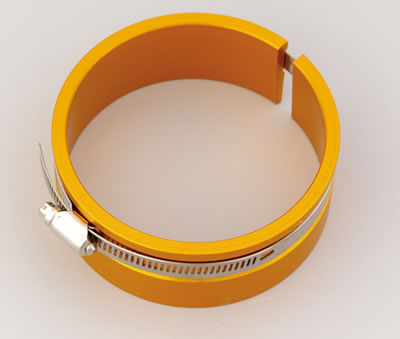 http://www.harborfreight.com/36-piece-3 ... 60669.html
a dremel tool comes in very handy
damper tool
BTW when you go to buy a ring compressor...and youll need one of the correct size to fit your engine bore with the rings and pistons your using after the machine shop verifys the bore, cleans the block and hones the bores as required..this type works far better than the others
related threads youll want to read thru carefully
viewtopic.php?f=51&t=125&p=48605&hilit=engine+stand#p48605
viewtopic.php?f=50&t=139&p=169&hilit=engine+stand#p169
viewtopic.php?f=53&t=852
viewtopic.php?f=50&t=1738&p=4333&hilit=number+stamp#p4333
viewtopic.php?f=50&t=6255&p=23947&hilit=taps#p23947
viewtopic.php?f=27&t=1262&p=6142&hilit=taps+dies#p6142
viewtopic.php?f=44&t=10923&p=47947&hilit=plastigauge#p47947
viewtopic.php?f=53&t=247
viewtopic.php?f=53&t=2726&p=7077&hilit=plastigauge#p7077
viewtopic.php?f=50&t=1222
viewtopic.php?f=50&t=321&p=389#p389
viewtopic.php?f=44&t=10532&p=44678&hilit=books+video#p44678