http://www.centuryperformance.com/tunin ... g-148.html
http://www.earlycuda.org/tech/vacuum2.htm
http://www.secondchancegarage.com/public/186.cfm
http://www.visn2.com/UsingVacumeGauge.html
http://www.corvette-101.com/
(info on left border)
heres a couple darn good links you need to read thru, lets have some additional info or comments and questions??
http://www.secondchancegarage.com/public/186.cfm
http://www.nastyz28.com/perftune.html#carb
http://www.chevyhiperformance.com/howto ... index.html
http://www.tuningmadeeasy.com/tuning/va ... nder-tool/
http://www.harborfreight.com/cpi/ctaf/d ... mber=93547
viewtopic.php?f=55&t=264&p=319&hilit=accellerator#p319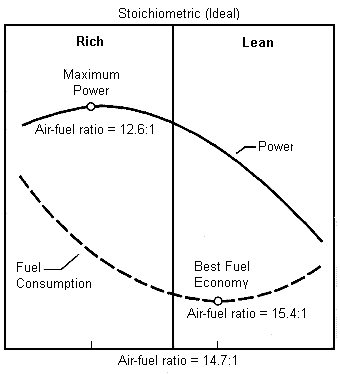 The first thing ID do is VERIFY the CAUSE, OF THE PROBLEM FOR THAT, THRU ISOLATING AND TESTING, COMPONENTS AND SYSTEMS
A SHOP MANUAL IS ALMOST MANDATORY,
THESE LINKS should help
viewtopic.php?f=80&t=728
viewtopic.php?f=55&t=1241&p=3037&hilit=+sensor#p3037
always drop back to basics
have you verified TDC on the damper and timing tab?
did you degree in the cam or just DOT-to-dot install it?
whats your fuel pressure?
have you verified the carbs float levels?
does fuel run out the site holes at idle?
are the needle& seat valves working correctly?
whats your ignition timing?
whats your plenum
vacuum
?
have you verified the engine got no
vacuum
leaks?
whats the oil pressure?
have you adjusted the valves at idle?
does the distributor timing advance with rpm increases?
have you tried a different carb?
have you done a compression check?
what are the plugs gaped at?
does this happen without an air filter?
have you verified you've have functioning power valves?
what jets are you using?
is there visible fuel flow from the boosters?
whats your battery voltage?
whats your exhaust back pressure?
are you totally sure the fuel free of water and fresh?
vacuum
gauges must be connected to manifold
vacuum
but a simple
vacuum
gauge
will be a surprisingly accurate tool providing you know how to use it.
you don,t need an expensive tool
http://www.harborfreight.com/cpi/ctaf/d ... mber=93547
BTW remember those cheap crappy fuel filters I told you to never use
well heres where they come in handy, you plug them into the rubber fuel line between the
vacuum
gauge
and the intake plenum where they act like a pulse dampers making the
vacuum
needle stay a bit more steady and easier to read
HERES SOMETHING THAT MIGHT BE USEFUL