Do not assume all the rod bolts will all take the same torque to get to the specified listed stretch
http://www.precisionenginetech.com/tech ... ch-part-1/
http://www.precisionenginetech.com/tech ... ch-part-2/
ARP ROD BOLT STRETCH AND TORQUE VALUES
(Note: The following list refers to specific ARP rod bolt part numbers. As space does not permit us to list all engine applications here, we've limited this sample list to Chevy, Chrysler and Ford applications. Check with ARP for stretch data for other engine brands)
ARP P/N……….STRETCH (IN.)……….TORQUE (LBS./FT.)
CHEVY
131-6001……………0.0062……………40
132-6001……………0.0062……………40
132-6002……………0.0057……………25
133-6001……………0.0064……………50
133-6002……………0.0068……………40
134-6001……………0.0062……………40
134-6002……………0.0061……………50
134-6003……………0.0063……………50
134-6005……………0.0063……………50
134-6006……………0.0055……………45
134-6401……………0.0062……………40
134-6402……………0.0066……………50
134-6403……………0.0063……………50
135-6001……………0.0080……………75
135-6002……………0.0063……………50
135-6401……………0.0080……………75
135-6402……………0.0064……………50
234-6301……………0.0064……………40
234-6401……………0.0070……………40
234-6402……………0.0055……………45
234-6403……………0.0065……………50
235-6401……………0.0075……………60
235-6402……………0.0070……………45
235-6403……………0.0075……………60
CHRYSLER
141-6001……………0.0063……………50
141-6401……………0.0064……………50
142-6001……………0.0069……………50
142-6002……………0.0063……………50
144-6001……………0.0063……………50
144-6401……………0.0063……………50
145-6001……………0.0072……………75
145-6002……………0.0063……………50
145-6402……………0.0064……………50
244-6401……………0.0072……………55
245-6402……………0.0075……………50
FORD
150-6004……………0.0063……………50
150-6005……………0.006……………50
150-6404……………0.0064……………50
151-6001……………0.0065……………40
151-6002……………0.0065……………40
151-6003……………0.0050……………26
151-6004……………0.0055……………22
151-6005……………0.0049……………36
152-6001……………0.0071……………50
152-6002……………0.0063……………50
153-6001……………0.0069……………30
153-6002……………0.0063……………32
154-6001……………0.0063……………50
154-6002……………0.0069……………30
154-6003……………0.0063……………50
154-6004……………0.0055……………50
154-6005……………0.0063……………50
154-6402……………0.0069……………28
154-6403……………0.0064……………50
155-6001……………0.0063……………50
155-6002……………0.0063……………50
155-6003……………0.0063……………50
200-6001……………0.0045……………60
250-6404……………0.0063……………50
251-6201……………0.0047……………30
251-6301……………0.0061……………44
251-6402……………0.0065……………38
254-6402……………0.0070……………25
254-6403……………0.0065……………45
255-6402……………0.0062……………40
- See more at:
http://www.precisionenginetech.com/tech ... YFppB.dpuf
SUMMIT SELLS ROD BOLT STRETCH GAUGES
http://www.summitracing.com/parts/ARP-100-9942/
http://store.summitracing.com/partdetai ... toview=sku
read these related links also
viewtopic.php?f=50&t=1027&p=1902#p1902
viewtopic.php?f=50&t=342&p=418&hilit=+wrench#p418
viewtopic.php?f=50&t=1268
viewtopic.php?f=50&t=1222
viewtopic.php?f=53&t=88
viewtopic.php?f=53&t=1916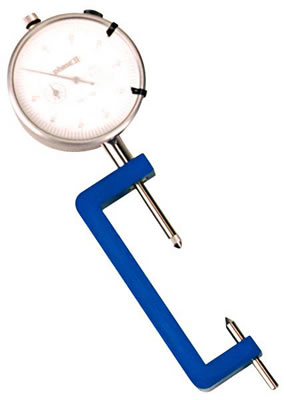 http://store.summitracing.com/partdetai ... toview=sku
heres a stretch chart
http://www.arp-bolts.com/Tech/TechTorque.html
viewtopic.php?f=50&t=342&p=418&hilit=+wrench#p418
heres the short version,AFTER each rods installed with its bearing on the crank, during the short block assembly process,set the stretch gauge to zero on the bolts outstretched length, you use a torque wrench on rod bolts lubed with assembly lube too tighten each of them in several stages, tighten the rod bolts to the recommended torque then loosen them and re-tighten them a minimum of three times each, after the final torque value is reached for the third time, you check each bolt against the chart values, most will be a bit short,of the full permitted stretch value, while the bolts being measured , you can slip the stretch gauge off for a second and use the correct long wrench to further tighten them slowly and carefully too just under or up too the stretch chart limits in length, if they are not at that length due to the torque wrench stretching the bolt,this insures max clamping loads, without exceeding the bolts elastic limits so its at max holding strength for the application. cycling the bolt thru several cycles tends to make sure its firmly seated and fully stretched and tends to find problems like defective bolts, and bolt that doesn,t shrink back below the chart value when the tensions released is defective and needs replacement
FROM ARP
"We highly recommend using a stretch gauge when installing rod bolts and other fasteners where it is possible to measure the length of the fastener. It is the most accurate way to determine the correct pre-load in the rod bolt.
Simply follow manufacturer's instructions, or use the chart on page 25 of the ARP catalog for ARP fasteners.
Measure the fastener prior to starting, and monitor overall length during installation. When the bolt has stretched the specified amount, the correct pre-load, or clamping load, has been applied.
We recommend you maintain a chart of all rod bolts, and copy down the length of the fastener prior to and after installation. If there is a permanent increase of .001˝ in length, or if there is deformation, the bolt should be replaced. "
http://www.carcraft.com/techarticles/11 ... index.html
a few more less expensive tools
http://www.chevyhiperformance.com/techa ... rices.html
viewtopic.php?f=59&t=1390