INSTRUCTIONS, on the procedure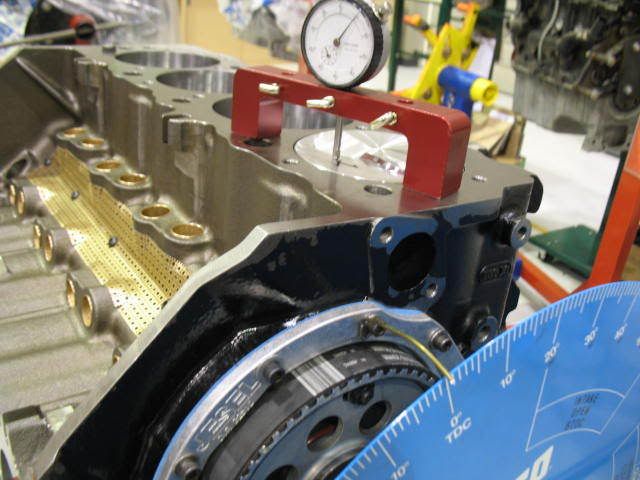 Find Top Dead Center
before you can set the ignition timing or install a cam correctly youll need to know how to locate TOP DEAD CENTER on cylinder #1
THE PROFORM SOCKETS ARE ALUMINUM
http://www.summitracing.com/parts/PRO-67492/
http://www.summitracing.com/parts/PRO-67491/

when purchasing a crank socket try to find one designed to easily accept and lock down a degree wheel
THE COMP SOCKETS ARE FAR MORE DURABLE STEEL
http://www.jegs.com/i/COMP+Cams/249/4914/10002/-1
LS ENGINES
http://www.jegs.com/i/COMP-Cams/249/479 ... ProductId=
BBC ENGINES
http://www.jegs.com/i/COMP-Cams/249/479 ... ProductId=
SBC ENGINES
http://www.rbracing-rsr.com/compstaticcalc.html
READ RELATED LINK
viewtopic.php?f=53&t=3554&p=9433#p9433
YOU CAN AVOID POTENTIAL CONFUSION & PROBLEMS IF YOU TAKE THE TIME TOO, DEGREE THE CAMSHAFT IN, instead of relying on "dot-to-dot".
btw when checking for TDC its usually best to pull all the plugs it makes spinning the engine by hand FAR easier
Fasten the degree wheel to the crank, with a washer and a crank damper bolt.
http://www.circletrack.com/enginetech/c ... to_12.html
Proform Parts 66830 - Proform Cam Checking Fixture Kits
Take a stiff 1/8-inch TIG welding rod or similar material and sharpen one end to form a pointer, and wrap the other end around your needle nose pliers so that a 360 degree loops formed so a bolt and washer can secure the pointer wire to the block in a convenient bolt hole location.
Attach this pointer so that it rests very close to the damper and the point is at the degree wheel edge to eliminate parallax viewing error.
IF THE HEADS ARE OFF THE BLOCK
Obtain a stout strip of steel about seven inches long, drill three holes, two for head bolts and one centered on piston.
Put a bolt in the center hole to stop piston movement.
OR IF youve got the tool required, ...A deck bridge you can bolt it in place and insert a bolt that prevents the piston from reaching and passing thru top dead center in its rotation,
This strip or the correct tool,is then placed across the center of No. 1 cylinder bore and bolted on each end to secure it to the block.
Caution: Be sure that the strip of steel is rigid enough so that it will not be deflected when the piston contacts the center bolt stop.
Incidentally, the positive stop should be adjusted so as to stop the rotation the crankshaft in normal running direction (clockwise) until the piston crown lightly strikes this stop.
Now, radially turn and lock the degree wheel to the crankshaft at 40 degrees before T.D.C. at the pointer.
Rotate the crankshaft backwards to the positive stop.
If the degree wheel reads 40 degrees from T.D.C. you have hit Top Dead Center exactly, and the zero mark between the two 40 degree readings is absolute T.D.C..
However, if your readings were unbalanced, you will have to split the difference (your errors in degrees) by moving the degree wheel radially on the crankshaft.
Then,
try again until you get exactly the same degree readings against the positive stop on either side of T.D.C.
NOTE: The lower the positive stop is located below T.D.C., the greater the degree readings will be.
The results will always be accurate.
T.D.C. always lies equidistant between the two positive stop readings.
IF THE HEADS ARE ON THE BLOCK
youll screw a piston stop into a spark plug thread hole and accomplish the same thing
yes all the instructions and details are located in the links so youll want to read thru them
http://www.frontiernet.net/~ennis/tdc.html
http://www.iskycams.com/techinfo_index.html
http://www.lunatipower.com/Tech/Pistons ... eight.aspx
http://www.2quicknovas.com/2qntdc.html
http://www.romac.com.au/Std_&_Offset_Crank_Info.pdf
viewtopic.php?f=44&t=464
viewtopic.php?f=52&t=90
http://www.classiccarauto.com/impala/ho ... _tdc.shtml
YOULL WANT THESE TOOLS TO DO IT EASILY
http://store.summitracing.com/partdetai ... toview=sku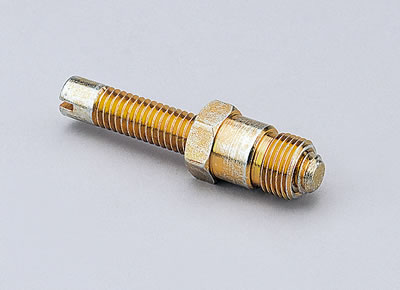 http://store.summitracing.com/partdetai ... toview=sku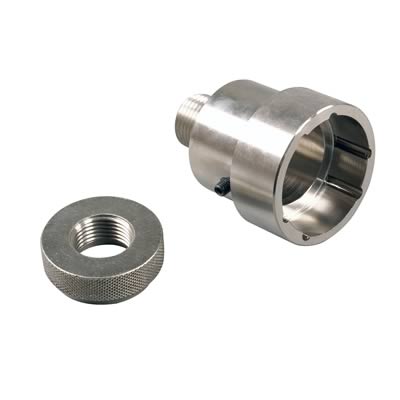 http://store.summitracing.com/partdetai ... toview=sku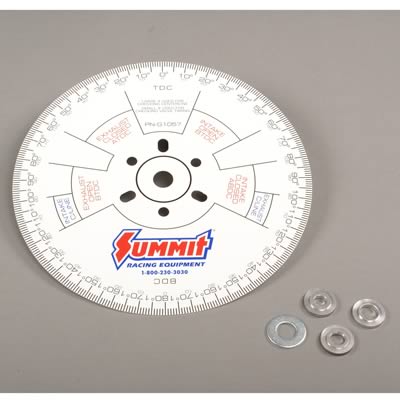 ttp://www.fourwheeler.com/howto/67578/index.html
http://www.youtube.com/watch?v=Aw7IdW4Qxcc
http://www.2quicknovas.com/happyTDC.html
http://www.summitracing.com/parts/MRG-4599/?image=large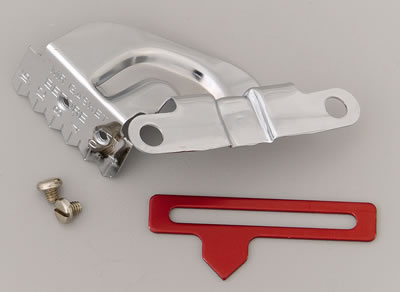 http://forum.grumpysperformance.com/viewtopic.php?f=50&t=723
http://www.summitracing.com/parts/MRG-4598/
http://www.rodandcustommagazine.com/tec ... index.html
http://www.hotrod.com/techarticles/sett ... index.html
they make these for BOTH SBC AND BBC , and IN SEVERAL DIFFERENT DAMPER SIZES ,SO BE SURE YOU ORDER THE CORRECT ONE FOR YOUR APPLICATION