http://www.tavia.com/free_degree_wheel.html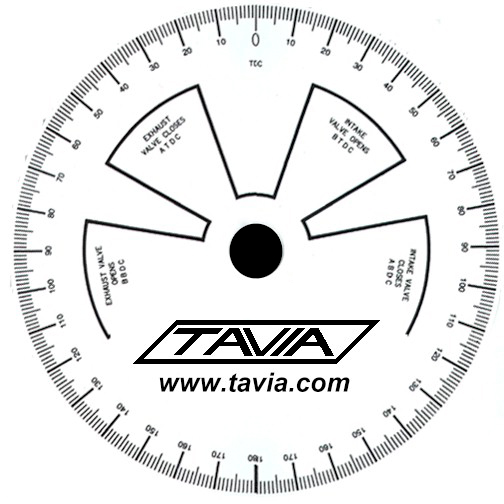 OR BUY ONE, that fits on the crank socket
http://store.summitracing.com/partdetai ... toview=sku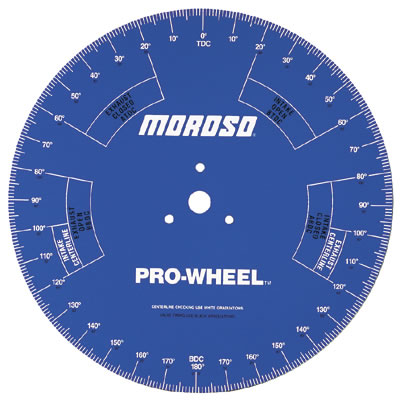 http://www.summitracing.com/parts/mor-62191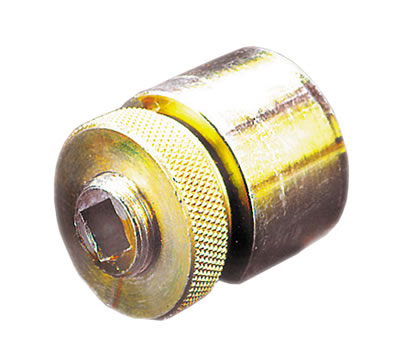 http://store.summitracing.com/partdetai ... toview=sku
THE PROFORM SOCKETS ARE ALUMINUM
http://www.summitracing.com/parts/PRO-67492/
http://www.summitracing.com/parts/PRO-67491/

when purchasing a crank socket try to find one designed to easily accept and lock down a degree wheel
THE COMP SOCKETS ARE FAR MORE DURABLE STEEL
http://www.jegs.com/i/COMP+Cams/249/4914/10002/-1
LS ENGINES
http://www.jegs.com/i/COMP-Cams/249/479 ... ProductId=
BBC ENGINES
http://www.jegs.com/i/COMP-Cams/249/479 ... ProductId=
SBC ENGINES
you use a CRANK SOCKET to index the crank so the lower crank gear is at 12 oclock and the cam gear is at 6 oclock, and don,t for get to spin the engine one full revolution so the cam and crank gear are at 12 oclock before dropping in the distributor so the rotar points at the #1 cylinder or it will be 180 degrees out.
http://forum.grumpysperformance.com/viewtopic.php?f=50&t=902
link to how to correctly degree in a cam(below)
http://forum.grumpysperformance.com/viewtopic.php?f=52&t=90
its false economy to do things cheaply if its very likely to result in less than ideal performance or problems with relieability.
the cam and crank gear are a matched set, and reuse of the old crank gear is NOT advised!
theres several totally differant types of chains and the gears and clearances are NOT always ,interchangeable ,... use of the wrong gear CAN cause excessive wear.
CLOYES makes TRUE ROLLER SETS that last longer and stretch less than the cheap imported link belt chains, that sell for $20 in the auto parts stores, its not un-common for the cheap sets to have the index off several degrees, and if you don,t degree in the cam its not un-common to have an engine run at less than its potential with the cam timing being off several degrees
http://store.summitracing.com/partdetail.asp?part=CLO%2D9%2D3100&autoview=sku
btw
its a good idea to mix some crane cams (MOLY) assembly lube and some marvel mystery oil in a tinfoil pan and soak the timing set in the mix for a few minutes before installing them, coating the surfaces tends to lower the tendency to wear as the moly forms a chemical layer that penetrates into the metals surface and protects it.
size it to fit your application and have KINKOS run you off a couple laminated copies youll want for your shop
BTW thats one of the functions of using a degree wheel to degree in a cam,.... it allows you too verify all changes,and correct mistakes vs guessing..... but just for your info....
http://store.summitracing.com/partdetai ... toview=sku
MRG-988G
Crankshaft Key Type: Short
Crankshaft Key Length (in): 0.750 in.
Crankshaft Key Offset: 4 degree
Crankshaft Key Material: Steel
Crankshaft Key Color: Copper
Quantity: Sold individually.
Crankshaft Key, Short,
4 Degree Offset,
Chevy/Ford/Pontiac/Mopar, Each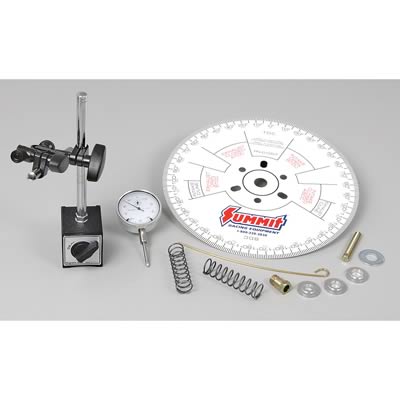 these come in different designs but youll want ones matching your application
http://www.summitracing.com/parts/PRO-66789/
http://www.summitracing.com/search/Part ... -Checkers/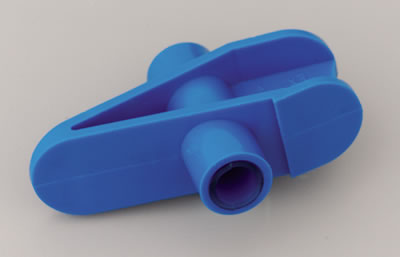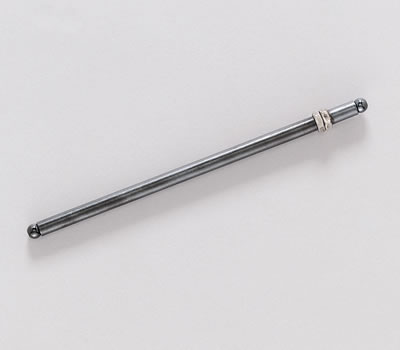 http://www.summitracing.com/parts/CCA-7901-1/