YES YOU NEED TO READ THRU THE LINKS THAT'S WHAT THEY ARE THERE FOR...AND THERE'S A GREAT DEAL OF USEFUL INFO IN THOSE LINKS
viewtopic.php?f=53&t=247
viewtopic.php?f=51&t=588&hilit=honing%E2%80%A6
http://www.bhjproducts.com/bhj_content/ ... pplist.php
viewtopic.php?f=53&t=1797
http://www.hastingsmfg.com/ServiceTips/ ... ishing.htm
http://www.enginebuildermag.com/Item/38 ... rings.aspx
viewtopic.php?f=69&t=3814&start=240
GET THE RING END GAP TOO TIGHT ,OR PISTON SIDE CLEARANCE TOO TIGHT,OR NOT PAY ATTENTION TO THE LUBE SYSTEM DETAILS,AND WHEN THE RINGS EXPAND WITH ENGINE HEAT THE ENDS TOUCH THE RINGS LOCK IN THE BORE AND THE PISTON LANDS SHEAR OFF, it RESULTS IN EXPENSIVE FAILURES

GET THE GAP A BIT TOO LARGE AND YOU MIGHT BURN A BIT MORE OIL OR LOOSE SOME COMPRESSION, YOU'LL SEE A CHART LATER IN THE THREAD, BUT GENERALLY YOU'LL WANT .0045-.0065 PER INCH OF BORE DIAM. FOR A RING END GAP
HONE WITH HONE PLATES to duplicate the stress the head bolts place on the cylinder walls to get a true round bore wall surface
use of a deck plate allows the head bolts to be torqued ,this duplicates the stress the heads when installed exert on the block and allows a much better ring seal
BORING and HONING a blocks bore are best done at a local machine shop where clearances and surface finish are more accurately controlled,

BUT, IF your going to be honing the bores for MOLY rings I,d suggest a 240-280 grit hone a 45 degree cross hatch angle and a constant flow of flushing liquid washing over the stones and bore surface to keep the stones from clogging with micro grit trash, that gets removed from the high points in the bore surface.
Ive used both a flush of 90% diesel fuel mixed with 10% marvel mystery oil, as a flush and Ive used hot water with a couple teaspoons of dawn dish washing soap, both work, but I think the hot water and dawn solution produced the most uniform result, on the bore surface but that requires a good deal of cleaning and washing the block just like the diesel fuel mix as you darn sure want to remove all traces of grit and prevent rust forming from moisture so after hone work I power wash the block with a pressure washer,, flush the surface with alcohol paint thinner as it tends to get under and lift out micro crud and speed surface dry time ,then I spray it over with WD40 and heat it with a heat gun to remove moisture traces then re-spray it with WD, 40
[/b]
washing the blocks surface with alcohol, and drying with high pressure air helps dry a lock after a pressure washing
http://www.harborfreight.com/1600-watt- ... 69342.html
http://www.circletrack.com/enginetech/c ... for_speed/
one factor I find amazing is how few guys realize that the rings MUST have space both above the ring and behind the ring in the piston grooves simply because its the hundreds of PSI of cylinder pressure that first forces the ring into the bottom of its groove then the pressure gets behind the ring and tends to expand it and hold it into the bore that is a huge factor in how effective the ring seals combustion pressure in the combustion chamber, if the clearances are filled with carbon build up the rings loose a great deal of there ability to seal.
ideally the pressure above the piston gets behind the top compression ring and increases the force holding the ring face to the bore surface, noticeably;y more than the ring tension alone can do.
http://www.sjdiscounttools.com/lis24000.html
measure carefully as the piston groove depth and back clearance must match the rings you use or youll have major problems
viewtopic.php?f=53&t=1797&p=4586#p4586
viewtopic.php?f=53&t=3897&p=26602&hilit=tool+groove+piston#p26602
viewtopic.php?f=53&t=509&p=632&hilit=tool+groove+piston#p632
viewtopic.php?f=53&t=9490&p=34908&hilit=ring+compressor#p34908
viewtopic.php?f=53&t=5454&p=16301&hilit=ring+back+space#p16301
yes thats a VERY commonly over looked factor, the chipping seeming to be sensitive to how aggressive I pushed the ring into the grinding wheel, and how agreasive the grit used is, the slightly higher cost diamond grit wheel IS worth the cost difference and how fast its spinning all effect results, even the direction the grinding disc spins effects the cut, it generally works best is the wheel , on the ring filer disc is rather smooth and the rings barely moved into the cutting disk with minimal resistance
BTW, most piston compression rings have a dot on the upper surface to indicate the side designed to face the top of the piston
yes as always theres cheap,functional,
and theres expensive precision ring filers
http://www.abs-products.com/specialty-t ... nder.shtml
http://www.youtube.com/watch?v=RHSoSZvHoCo
Indycars
posted these GREAT PICTURES OF HIS RINGS UNDER MAGNIFICATION SHOWING THE MICRO CHIPS IN THE MOLY RING FACING
http://www.speedwaymotors.com/Precision ... ,2915.html
NOTICE the two totally different OIL ring scraper ring widths in this picture above,OIL RINGS come in dozens of designs so, you can not use all oil rings on all pistons and you can,t swap expanders and wipe rings thru different designs, and you must verify piston groove measurements , measure carefully as the piston groove depth and back clearance must match the rings you use or youll have major problems
http://www.summitracing.com/parts/SUM-906795/
http://www.muller.net/sonny/crx/rings/index.html
http://www.teglerizer.com/triumphstuff/75w_newrings.htm
http://www.summitracing.com/parts/PRO-66785/
your going to need decent feeler gauges
if the ring gaps not correct your engine could easily get screwed up
here is where you, or your machine shop can screw things up on ring to bore seal,Don't get crazy trying to get the minimum end gap.
if you have a minimum possible end gap for the piston rings, they will not provide a significantly better seal than the correct or slightly larger end gap, do not push it to minimum spec. the saying goes like this: if the gap is too big nobody will know, but if it is too small everybody will know, be cause if the end gaps too small the ring ends touch, lock the piston in the bore, shear off the ring lands and destroy the engine, a but to large results in not much but a tiny bit more oil being used

Often filing rings is required, so be sure to clean the filed area with sandpaper to smooth the burr then wash with soap and water. Little horsepower is lost through the increased gap and what good is horsepower if your rings come together and break a piston or two
when you hone the bores,get and use block deck hone plates, during the hone process , keep in kind you want to use the same (STUDS OR BOLTS) the machine shop used and the same torque settings they used when the cylinders were honed with deck plates or the distortion of the bore and ring seal won,t be identical (exactly round)or ideal ,

ring tension helps seal the bore on the intake stroke but on the power stroke cylinder pressure forces the rings hard against the lower ring land surface, the space above and behind the ring is nearly instantly filled with hundreds of psi of cylinder pressure forcing the ring out against the bore wall.
think about this a second,before spending your cash on gap less rings.that can cost 3 times what standard gap piston rings do,
With the engine temps up to operational levels the ring end gap is generally in the .007-.005 range and actual piston to bore side clearance is in the .001-.002 range, that's not counting a film of oil covering and filling much of that remaining clearance,and piston temps that can easily exceed 400f , now consider that at even just 3000rpm, theres 25 compression strokes per second, which are taking up 1/4 of that rotational time frame, so in effect, to get gas leakage past the rings you have to forced the compressed gases past two piston ring end gaps (FIRST AND SECOND COMPRESSION RINGS) located in a randomly staggered location, thru a pair of ring end gaps that are about .002 x.006, in less than 4% of a seconds time.
when they do those impressive leak down tests the piston and rings are stationary, not reciprocating at and changing between high cylinder pressure and several dozen inches of exhaust scavenging vacuum,25-60 times PER SECOND, like rings in a running engine, nor is the engine operating at anything close to operational temps and pressures
while theres zero doubt that the gap less rings in theory will seal a bit better,if properly installed

, the real world advantages, are minimal during true operational conditions, because you can,t force much compressed gas forcing its way past the piston ,down thru a hole on a set of staggered ring gaps, over that very brief time frame, thru what is effectively the size of a hole in a needles eye.
watch this and read thru the linked info, posted below, there's only a few ways to screw up an engine rebuild faster than NOT having the rings installed correctly or gaped to match the application, and heat range.
run the ring gap too tight, and the ring ends touch and the ring can lock against the bore, frequently busting ring lands or pulling the top of the piston ring land clear off, resulting in,having chunks of busted piston ring land compressed into the quench area, or results in bent connecting rods and cracked cylinder heads, bent valves etc.
http://www.youtube.com/watch?v=moJB7lKd25U&NR=1
http://store.summitracing.com/partdetail.asp?autofilter=1&part=PRO%2D66785&N=700+115&autoview=sku
http://store.summitracing.com/partdetail.asp?autofilter=1&part=SME%2D906000W&N=700+115&autoview=sku
http://www.sswesco.com/ss/sssugges.htm
viewtopic.php?f=53&t=5454
http://www.babcox.com/editorial/us/us20114.htm
http://www.circletrack.com/enginetech/c ... index.html
http://www.kb-silvolite.com/article.php ... ad&A_id=56
http://www.wiseco.com/PDFs/Manuals/RingEndGap.pdf
http://www.stockcarracing.com/techartic ... index.html
http://www.riken.co.jp/e/piston/b/b_1.html
http://www.carcraft.com/techarticles/pi ... index.html
http://www.aa1car.com/library/ar293.htm
http://www.gmhightechperformance.com/te ... ation.html
http://www.aa1car.com/library/2005/eb010550.htm
http://www.jepistons.com/dept/tech/dl/p ... rc4032.pdf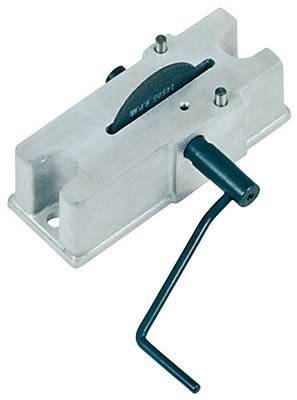 http://www.aa1car.com/library/ring_end_gap.htm
http://www.aa1car.com/library/ring_end_gap.htm
http://www.circletrack.com/howto/1818/index.html
http://www.chevyhiperformance.com/howto/0706ch_file_fitting_pistons/index.html
http://www.popularhotrodding.com/enginemasters/articles/hardcore/0604em_building_the_short_block/piston_rings.html
http://kb-silvolite.com/article.php?action=read&A_id=56
http://www.sswesco.com/ss/sspow.htm
http://www.racetep.com/totalsealframe.html
http://www.cdxetextbook.com/engines/com ... rings.html
http://www.dragracingaction.com/index.p ... press=3504
http://www.federalmogul.com/korihandboo ... ion_18.htm
http://kb-silvolite.com/article.php?action=read&A_id=32
http://moodle.student.cnwl.ac.uk/moodle ... rings.html
BTW I recommend THIS TYPE of piston ring compressor (below)as the type in the video can and occasionally does allow the rings to pop out and jam, or break far more frequently .
the picture lacks detail, but the interior of the compressors tapered, you tighten to a slide fit on the piston diam. and the rings compress fully as they are entering the cylinder entrance and only expand after entering the bore.
http://www.amazon.com/KD-Tools-850-Diam ... 0002STSMG/
this type (ABOVE) handles many applications but the cheap versions are a P.I.T.A. to work with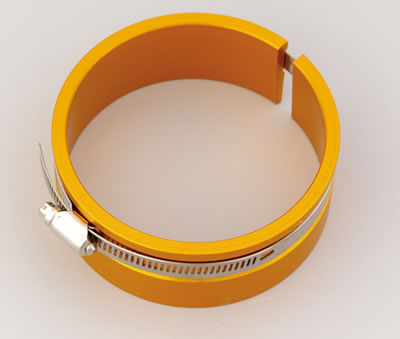 BTW when you go to buy a ring compressor....this type(ABOVE & BELOW) works far better than the others, but its specific to a very limited range in bore size applications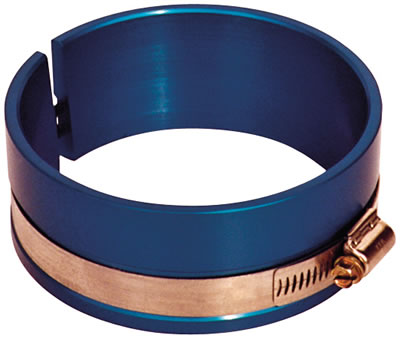 http://store.summitracing.com/partdetail.asp?autofilter=1&part=PRO%2D66766&N=700+115&autoview=sku
Proform 66766 $31
how they work is you clamp it around your piston and adjust it to that size before the rings are installed so the piston is a snug slide thru fit, then, install the rings, dip the rings and piston in clean oil, place the compressor over the cylinder on the block with the base firmly held against the block deck and push the piston into its much larger open entrance, as it slides thru the funnel like construction squeezes the rings into the grooves and they can,t spring back out until they are in the bore, remember to line up the rod bolts and having them covered with the ends of a 3 ft long section or 3/8" fuel line to protect the crank journal is a good idea, having a ROD GUIDE TOOL you can use to guide and PULL THE PISTON INTO THE BORE WITH IS EVEN A BETTER IDEA
youll be surprised at how much easier they slide into the bore if you BOTH pull/guide and push the pistons into the cylinders rather than just beat them in with a hammer handle, it takes some practice but a few taps to get them moving with a fist, while pulling and guiding the rod into its journal is usually all that necessary with a well oiled piston and that type of ring compressor, btw IVE dunked my piston/ring assembly's in a can of MARVEL MYSTERY OIL just before installation with a ring compressor and have never seen the slightest indication of problems either on ring sealing getting the rings broken in, or on tearing the engines down later for inspections
if you have oil ring expanders with the plastic bits,they are there to prevent you from over lapping the ends of the oil ring expander, theres some oil ring expander s that are vertical ,some horizontal, but all have the ends butt , none over-lap
btw heres typical detonation damage, and in this case, resulting from a bit of nitrous, that boosted the pressure, but the results would be similar on a high compression engine subjected to crappy fuel and high loads at high rpms without nitrous, notice the sugary/frosted appearance and rounded edges of the melted areas
damage to the ring lands can be caused by detonation or just the ring gaps set too tightly, if the piston shows no frosted appearance its usually the ring gaps too small, or excessive heat, to lean a mix, to much ignition advance,etc.
most applications would have a ring gap of about .004-.005 per inch of bore diam.
but tests have shown even a .050 end gap has only a marginal effect on engine power or blow by, simply because at even 1000rpm theres slightly more than 8 power strokes per second, and the pressure is near max mostly in the 10 degrees before and 30 degrees after TDC, theres very little time to force much thru a .005 or less piston to bore clearance and two .050 end gaps even if that was the case
viewtopic.php?f=53&t=3897&p=10316#p10316
obviously if you've been around engine rebuilds, long enough, your aware that you'll eventually see guys installing rings in piston grooves by spiral twisting them into place, like the picture below depicts
the problem, with that method is that its not at all difficult to leave the piston ring twisted permanently, or warping it to the point it either breaks , or its bent ,degrading its ability to seal against the bore wall.
so its a good idea to carefully use a expander tool, but only expand the ring enough to install it.
http://www.summitracing.com/parts/shc-94662