I had Bob stop over to use my lift to do and oil change , he brought his own oil, and filter etc. like he usually does and while he put his car up on my lift I got the oil catch can ready, and the oil filter wrench etc. and after he had the car up I rolled the oil catch can under the car and got the large funnel end centered, I dropped the disposable paper paint filter with one of my engine magnets into the base of the funnel like Ive done for decades so that all the oil draining out of the engine drains out thru the filter and and ferrous metal sticks to the magnet which I can use to trap and spot potential problems, Ive done that on my cars for decades and did it as a mater of course without really thinking about it on his car, after all the magnets easily reusable, after its cleaned, the filters thrown in the trash and I'm out 20 cents but I'm also likely to catch any issues with bearing failing early before they become a big issue.
he said, "

Ive seen you do that dozens of times and never thought to ask what the hell you were looking for,... well?"

I looked at the screen and the magnet and said,

"the doc prescribes more frequent oil changes , but other than that I think the patient will live"
http://www.kjmagnetics.com/proddetail.asp?prod=D82SH
my shop oil collection drain can looks a bit like this one but holds 20 gallons
http://www.homedepot.com/s/paint+filter?NCNI-5
almost any auto paint store and most hardware stores sell these disposable throw away paint strainer filters , that cost about 20-35 cents each, or a bit less in bulk packs,

honestly I don,t see why most guys don,t invest the dollar it takes for a magnet and a couple filters
heres a helpful diagnostic tool,(the oil filter cutter pictured below) and yes I still cut open the oil filters and inspect the filter element on my cars oil filter
[/color]
http://www.circletrack.com/enginetech/c ... ilter_fun/
http://www.summitracing.com/parts/SUM-9 ... toview=sku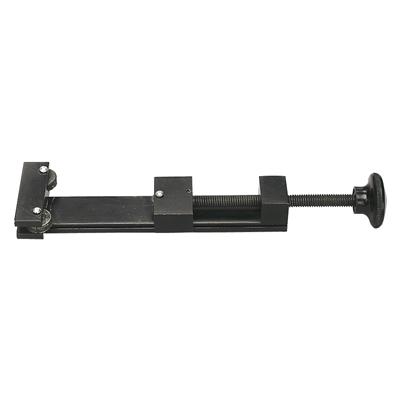 its basically a heavy duty can opener , or an oil filter cutter designed to make it easy to internally inspect oil filters, by allowing you to remove the filter element , from inside the surrounding (CAN) for close visual inspection. if you've got more than a tiny bit of metallic crud in the filter theres a good chance some is embedded in bearings or partly clogging oil passages
If you don,t have one, and have not used one, your unlikely to see, or appreciate the benefits,close inspection can and does frequently give you prior evidence of impending or at least gradually occurring wear and with practice you can make an excellent guess as to the parts and condition of those components.
related threads
viewtopic.php?f=51&t=1458&p=22845&hilit=shrapnel+screens#p22845
viewtopic.php?f=54&t=117&p=15899&hilit=inspecting+oil+filter#p15899