READ THRU THESE SUB LINKS CAREFULLY
theres a great deal of info here to look thru. pay attention to filter construction and the filter materials and total filter medium area


To make a long story short, the researchers had this to say:
There are basically six mfgs of oil filters for all the high volume filters sold in the USA. Baldwin/Hastings,Champion Labs,Dana/Wix, Donaldson, Honeywell and Purolator. not counting the imported , and mostly off brand stuff.
"Abrasive engine wear can be substantially reduced with an increase in filter single pass efficiency. Compared to a 40 micron filter, engine wear was reduced by 50 percent with 30 micron filtration. Likewise, wear was reduced by 70 percent with 15 micron filtration."
By combining this type of oil filtration with the superior protection and cleanliness of a premium synthetic oil, you will virtually eliminate engine wear.
obviously filters with more effective filtration will need to have larger surface areas and be changed more frequently to maintain high flow rates.
some filters have less than 200 square inches of filter area and are poorly constructed, some more than 480 square inches of filter area and much better construction, make up your mind after looking at the facts, depending on advertizing is misleading, remember the size of the pores (holes in the filter medium) and the number of the pores or the thickness of the filter medium varies a great deal between brands, generally the more surface area and the smaller the pore micron reading and the more pores per square inch the better the filter will be at trapping crud in the oil, but once a filter starts clogging those filter pores its reducing its flow potential and as a result it tends to increase resistance to oil flow rates.
oil turns dark in color mostly as a result of suspended contaminants like soot, and some filter elements have a filter medium that is far less likely to trap fine contaminants, or have a bye-pass valve that allows a high percentage of oil to bye-pass the filter medium
a highly effective oil filter will need to be changed frequently because the more crap it traps the more restrictive it becomes meaning the oil filter will eventually clog and once the difference between incoming oil pressure exceeds about 8 psi some or in a few cases most of the oil flow bye-passes the filter medium thru that by pass valve.
a filter with a courser, more porous medium may not clog as easily but it allows much higher quantity's of fine soot to constantly circulate.
theres a trade-off a more porous filter may trap most of the larger contaminants and not clog up but allow fine crud like soot to darken the oil quickly, a filter medium with better filtration may need changing more frequently or it will eventually start bye-passing a percentage of the oil flow as the resistance increases due to more clogged pours in the filter medium
construction with paper end caps, minimal filter area, and lack of anti drain back valves should generally be avoided,
metal end caps synthetic filter medium and silicone or plastic anti drain back valves help insure oil filter performance
for those of you who hate reading Id suggest the LONGER WIX filters as a good value in an oil filter
if you have a reasonably friendly NAPA parts counter guy ask him to look up the longer length version of what ever WIX oil filter fits your particular engine,IF YOU HAVE THE ROOM TO INSTALL A LONGER FILTER in most cases theres several filter lengths and the longer versions add capacity, cooling and increase filter medium surface area, all good things especially if you need to trap potential sludge build up or metallic debris, buy a decent strong, constantly re-useable magnet to attach to the bottom of the filter and you significantly increase its ability to remove crud even further.
http://www.kjmagnetics.com/proddetail.asp?prod=RZ0X84
VIDEOS
https://www.youtube.com/watch?v=R09Vc6tkDh0
http://www.youtube.com/watch?v=aiLhfAFhkvs
heres a helpful diagnostic tool,
http://www.oilfilter-crossreference.com/
http://www.summitracing.com/parts/sum-900510/overview/
http://www.aircraftspruce.com/menus/fb/ ... tters.html
http://www.circletrack.com/enginetech/c ... ilter_fun/
http://www.summitracing.com/parts/SUM-9 ... toview=sku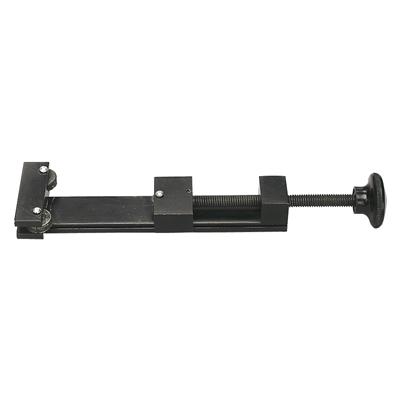 its basically a heavy duty can opener , or an oil filter cutter designed to make it easy to internally inspect oil filters, by allowing you to remove the filter element , from inside the surrounding (CAN) for close visual inspection.
viewtopic.php?f=54&t=120&p=28636&hilit=magnets+screens#p28636
just as a quick reference
http://www.wixfilters.com/Lookup/Applic ... ?Section=1
1996 corvette LT1
wix 51036
1985 corvette L98
wix51069
1969 corvette L88
wix 51069
http://www.oilfilter-crossreference.com ... /Wix/31372
http://www.purolatorautofilters.net/res ... Guide.aspx
viewtopic.php?f=54&t=2080&p=5568&hilit=longer+filter#p5568
keep in mind that as oil temps increase the oil viscosity tends to decrease, thus cold oil, at lets say 70F might cause the oil pressure gauge to read 50 psi at idle but the pressure reading slowly goes down to 25 psi once the oils reached lets say 210F, this is normal and expected
http://www.gmtruckcentral.com/articles/ ... esheet.htm
http://www.gmtruckcentral.com/articles/ ... uction.htm
http://wetwesties1.tripod.com/oilfilterstudy/index.html
http://www.71protouringchevelle.com/Eng ... rstudy.htm
http://www.gmtruckcentral.com/articles/ ... study.html
http://minimopar.knizefamily.net/oilfil ... e.html#wix
http://www.youtube.com/watch?v=aiLhfAFhkvs
viewtopic.php?f=54&t=3536
http://www.aloha34.com/information/oilfiltertable.pdf
http://www.circletrack.com/enginetech/c ... ilter_fun/
http://www.synlube.com/oilfilters.htm
http://www.circletrack.com/enginetech/c ... ilter_fun/
http://www.ttalk.info/Zddp.htm
http://www.synlube.com/oilfilters.htm
http://royalpurple.com/rp-oil-filter.html
http://www.youtube.com/watch?v=hsQ2LbHG ... re=related
http://www.youtube.com/watch?v=IH4PejX9 ... re=related
http://www.youtube.com/watch?v=3uC1W8wLD7Q
http://www.youtube.com/watch?v=EAmfwTvZ ... re=related
http://www.aloha34.com/information/oilfiltertable.pdf
viewtopic.php?f=54&t=2080
http://people.msoe.edu/~yoderw/oilfilte ... study.html
http://minimopar.knizefamily.net/oilfilters/index.html
BTW, , on BIG BLOCKS the oil pumps and oil filter adapters are different due to the block oil filter recess and rear seals being different
GEN 4 or MARK IV
GEN V and VI
BTW on the high volume pump versus the standard pump,
what Im saying is basically this...
first the MYTH
,
"HIGH VOLUME OIL PUMPS HEAT YOUR OIL"
OIL PUMPS, EVEN WHEN RUNNING AT MAX PRESSURE AND BY_PASSING A SIGNIFICANT PERCENTAGE OF OIL BACK THRU THE PUMP, YET THEY DO NOT ADD SIGNIFICANT HEAT TO THE OIL, metallic debris from a cam lobe failure potentially destroying bearings,is a potential problem with the newer oils designed not for flat tappet but roller tappet engines that contain less friction reducers like ZDDP, most guys think the oil filter would prevent that, but forget that all that metallic debris passed thru the oil pump well before it reaches the filter and circulated in the oil pan getting thrown randomly around as the crank spins , before entering the oil pump, plus the oil pump bye-pass and oil filter bye-pass both tend to allow metallic debris to pass thru if clogged with crud from a failed cam lob, lifter or bearings .

yes the BYE-PASS IN THE OIL FILTER DOES normally open on cold mornings, or under rapid changes in engine rpms, especially before the heat from the engine lowers the oils effective viscosity, Im fairly sure you have heard or remember hearing advise not to go doing stupid stuff like burn outs in your drive way until the engines reached and maintains operational temps
(usually oil and coolant has reached 190F-215F) well one big reason is that thicker oil viscosity when oils cooler ,takes a good deal more pressure to force thru the filter medium, once the oils fairly hot it flows better, and requires less pressure as it offers less resistance to flow thru the engines clearances and thru the filter, that in turn means that hot oil with its thinner effective viscosity tends to be far less likely to force open the filter bye-pass circuit and that means oil bye-passing the filter medium is far less likely to drag metallic trash held in suspension with it to reach the bearings to cause more rapid wear.
almost all engine heat comes from three sources
(1)COMBUSTION,(about 60%)
(2)FRICTION in the rotating assembly and valve train,
and
(3) VALVE SPRINGS FLEXING, (combined about 40%)
if you push the oil at a high enough pressure and volume across the bearing surfaces,you can absorb and transfer heat out of the bearings very efficiently. the limited ,flow of stock oil pump volume , will not absorb or move as much heat out of the bearings ,compared to the higher , volume oil pump, can potentially. the oil pumped by the aftermarket larger volume of oil pumped, passing over the surface will , by moving more oil, thru the clearances move more heat out of the bearings,heat thats absorbed and transferred is transferred at higher,rate, as a higher total amount of heat,is absorbed heat transfer per oil volume in contact with the bearing surfaces, is lower.
that poses three minor potential problems that might be major potential problem depending on the temp. range and oil quality (mineral versus synthetic)
(1)as the oil volume passing over the bearing surface, and valve train, heats up it can absorb a lower percentage of the bearings heat, so keeping the oil much cooler than the bearings is critical, so maintaining a large volume oif oil and allowing it to cool, or dissipate the heat is absorbed is critical to the whole process.
having a larger capacity oil pan and if required an oil cooler with aux electric fan is a good idea.
(2)as oil heats up it breaks down, and by the time mineral base oils hit 260 degrees they have lost significant lubrication, while the better synthetics break down slower and have a higher heat tolerance.
(3)oil picks up and carries micro trash (carbon,acids, metallic dust,etc.) that can embed in the bearing surfaces, a slightly higher pressure and volume flowing across the bearing surfaces Tends to keep them cleaner because the FILTERED oil PUSHED OVER THE BEARING SURFACES tends to be run through the FILTER more often
so if your pushing 20% more oil at 10% greater pressure across the bearings the oil will tend heat slower,have a greater time in the cooling off cycle and stabilize at a lower total heat absorb ion level, because each unit of oil spends less time in the bearings being heated
what most of the guys that tell you a stock pump is all you'll ever need, FORGET to TELL you is that
the high volume pumps pump oil to the bearings faster at start up, helping to prevent wear, pump ONLY what the engines CLEARANCES ALLOW, have a more constant pressure level, and they also don,t seem to understand that the hydraulic lifters in most engines have internal valves that limit the oil flow volume,to the upper engine, in almost every case where someone says the valve covers fill up at high RPMs, your talking to someone whos just repeating something they heard, or someone whos FAILED to CORRECTLY PREP THE BLOCK AND/OR USE A WINDAGE SCREEN not someone that's actually tested the engine to see if what they are talking about is true
think it thru ..Hydrodynamics pressure is resistance to flow
so higher viscosity more resistance = higher pressure
if the oil pressure changed and nothing but the filter used was different then the filter with the higher pressure is restricting oil flow, it sure can,t be the bearing clearances, oil pump, etc, those remained constant/un-changed
removing the plug has zero effect on oil pressure, its only purpose is to insure FILTERED oil most of the time reaches the bearings as the plug forces oil thru the filter element UNLESS the filter has a bye-pass valve thats opening due to a 10-20psi difference in oil pressure
first gen small block oiling
LSI/LS6 OIL ROUTING THRU BLOCK
It could easily be that your dealing with far less total surface area on the fram filter, which could easily be what reduces flow rates, and increases pressure.
it could be that fram filters medium has finer filter medium,that clogs faster, and in theory catches finer size crud, but most filters are designed to capture a fairly standard size range of contaminants
if the filter elements IDENTICAL and the one filter has 200 inches of filter medium vs lets say 350 for a different filter there should be a reduced restriction to flow of about 57% with the larger surface area with identical filtration
, well that is of course with brand mew filters, obviously the smaller filter area will clog much faster as it gets filled with crud in the pores of the filter medium.
but keep in mind the surface area of the filters, and physical construction vary by brand and part number and so does the materials and drain back valve construction.
Ive used purorlator , mobile 1 and WIX filters on most engines and I personally avoid fram filters ,just remember to change filters fairly regularly, like every 4500-5000 miles or so

related info
viewtopic.php?f=54&t=117
viewtopic.php?f=54&t=2187
viewtopic.php?f=54&t=3536
viewtopic.php?f=54&t=10380&p=42887#p42887
viewtopic.php?f=54&t=3834
read this part of that big post above
now what does quite frequently happen is that the guys installing a high volume oil pump just swap out the standard pump, reinstall the stock or similar pick-up and bolt on the pan with the pick-up in the stock position on the oil pump. the stock pick-up is mounted about 3/8" off the pan bottom,the high volume pump is normally equipped with impeller gears about .3 inches longer than stock, the high volume pump body is that much lower in the pan, resulting in the pick-up being only about 1/8" from the pan bottom. the result is that on a normal Chevy oil pump pick-up this leave a space of about 1/8" x 2.5" for oil to flow into the pump. at low rpms this works but as the rpms climb the pick-up that can,t get any oil to pump cavitation as it spins and fails to pump oil, result oil pressure drops until rpms are lowered no matter how much oil is over the pick-up............ valve covers never get and hold more than about 1/3 to 2/3 of a quart each even at 8000 rpm (high speed photography by SMOKEY YUNICK doing stock car engine research with clear plastic valve covers prove that
BTW WHILE WE ARE TALKING ABOUT OIL SYSTEMS, just some info, see these remote adapters, a fairly common reason people install high volume pumps is to use these remote adapters
well a fairly common way to kill an engine is to INCORRECTLY install one of these remote filter adapter kits,
look at the top picture and keep in mind that those two connecting hoses COULD be flipped as to what end(in/out ) on the remote filters gets hooked to the bypass adapter (IN/OUT) ports, hook it up correctly and everything works just fine! but swap the two hoses on only one end and YOUR OIL PUMP tries to push OIL PAST the ANTI-DRAIN BACK VALVES on the oil filters,(and most of the time is marginally successful in that a trickle of oil does get to the bearings and rocker arms at idle) now at idle you'll still get good oil pressure (about 15 lbs) but rev the engine and the highly restricted oil flow pressure goes up very slowly but the oil VOLUME getting into the block is so low you'll spin a bearing in about the first 20 minutes (
and 99% of the time the guy that does this blames the guy who built his engine for putting it together WRONG when in fact the engine could have been PERFECT but with no oil reaching the bearings under load the engine is history within at best about an hours running time!
keep in mind oil accumulates soot and acids over time, and even the fine black soot , most filters won,t strain out causes wear, so oil needs to be changed, even if its well filtered
even if the bye pass is open or blocked much of the oil goes thru the filter
oil flows thru the path of least resistance and the filter element provides a low level of resistance because with a decent brand oil filter has 350-400 plus sq inches of surface area .that will easily pass fluids thru holes that can maybe trap 20 micron trash at best,

to a fluid , with a 3-6 psi difference in pressure pushing it,millions of 15 micron or larger holes in the filter element look like a chain link fence
HERES WHAT THAT OIL FILTER ELEMENT LOOKS LIKE UNDER A MICROSCOPE
TYPICAL PAPER ELEMENT
TYPICAL synthetic fiber mesh ELEMENT
viewtopic.php?f=54&t=117
one more potential possible source of metallic debris that could provide the cause of the cylinder bore damage
now if your building an engine you GOING TO DO FREQUENT OIL CHANGES ON AND NEVER LET SLUDGE BUILD UP...you can probably limit that potential valve train shrapnel screens and magnets that trap small destructive crud
THE SCREEN ABOVE IS CLOSE TO BEING IDEAL
THE SCREEN ABOVE IS TOO SMALL TO BE IDEAL
SHRAPNEL SCREENS LIKE THE ONE ABOVE ARE FAR TO FINE TO ALLOW DECENT OIL RETURN RATES ONCE OIL STARTS TO GET A BIT OF VARNISH OR SLUDGE FORMING
while I generally use stainless 6 or 8 mesh screens theres lots of options that will work just fine, just remember to keep the oil changed regularly or theres some potential for sludge to clog ANY size shrapnel screens
http://www.twpinc.com/twpinc/products/T ... 6T0350W36T
http://www.twpinc.com/twpinc/products/T ... 8S0280W36T
[b]
READ THESE THREADS
viewtopic.php?f=54&t=120&p=150&hilit=magnets#p150
viewtopic.php?f=51&t=1458&p=3265&hilit=shrapnel#p3265
viewtopic.php?f=51&t=1458&p=3265&hilit=screens#p3265
http://www.kjmagnetics.com/proddetail.asp?prod=D66SH
viewtopic.php?f=54&t=4558&p=12165&hilit=+longer+filter+number#p12165
viewtopic.php?f=54&t=120&p=867&hilit=screens+magnets#p867