while your engines running theres several gallons of oil per minutes circulating thru your blocks oil pump and the blocks internal oil passages, if you have any crud suspended in that oil like particles of sealant or micro bits of bearing or cam lobe etc, its pumped, thru the oil system along with the oil flow until its trapped by the oil filter. the problem is that theres several potential flaws in the system, the first one is the oil pump pick-up, on many cars the screen on the pick-up is easy too clog with debris, and that restricts or blocks oil flow, with bits of gasket or silicone gasket cement. once the filters partly restricted with crud in the oil, some oil almost always bye-passes the filter, carrying crud into the oil passages and blocking them and the internal push-rod passages as it accumulates, further restricting oil flow.
keep in mind, if youve installed parts in an engine thats previously had a cam ,lifters,rockers,bearings etc. fail you need to rod out the oil passages,and clean out the push-rods internally and verify valve train geometry and clearances, trash pumped into those passages may be restricting current oil flow
http://www.summitracing.com/parts/SUM-901010/?rtype=10
shrapnel screens epoxied into the block to prevent valve train failure shrapnel from inducing bearing failure if crap gets sucked into the oil pump is a good idea IF you do frequent oil changes so the screens won,t get sledged up
THE SCREEN ABOVE IS CLOSE TO BEING IDEAL
THE SCREEN ABOVE IS TOO SMALL TO BE IDEAL
while I generally use stainless 6 or 8 mesh screens theres lots of options that will work just fine, just remember to keep the oil changed regularly or theres some potential for sludge to clog ANY size shrapnel screens
http://www.twpinc.com/twpinc/products/T ... 6T0350W36T
http://www.twpinc.com/twpinc/products/T ... 8S0280W36T

IVE typically used these magnets in an engine, one in the rear oil drain on each cylinder head, one near each lifter gallery drain and 4 in the oil pan sump
http://www.kjmagnetics.com/proddetail.asp?prod=D82SH
heres a good example of why keeping small metallic debris like valve locks and rocker arm bearing parts out of the oil pump gears is a good idea, shrapnel screens and magnets tend to reduce that from occurring
to furnish the oil pressure without putting any wear on the bearings as you slowly rotate the crank to allow oil to flow easily
on others the screen does not fully cover the oil pump inlet and that crap gets sucked thru the oil pump gears and pushed into the blocks oil passages,
AFTER potentially damaging the oil pump.
the nylon covered timing gear sets placed in some engines from the factory were horrible sources of shredded nylon in some cars.
broken , or improperly installed oil pump pick-ups can cause several major oil pressure issues
viewtopic.php?f=54&t=3194
many Automotive oil pumps use a mesh type screen to filter out loose crud, bits of silicone sealant and bits of gasket material, and other contaminants before they get into the engine and cause damage. As with any other screen filter type, over time the screen can get clogged, restricting oil flow into the oil pump,. Once the screen gets clogged with debris, the oil pump cannot flow as efficiently,ans wear on the pumps gears increases which means less oil to the engine of the vehicle. If the screen ever gets completely clogged up, the engine will only survive a few minutes at most. Therefore, if you are experiencing a low oil pressure situation and cannot find the cause, it is recommended to inspect your oil pump screen and replace if necessary. Regular oil changes can drastically reduce the amount of sludge buildup in the oil.
keep in mind the distributor base forms one wall of the lifter gallery oil passage


so grooving the lower oil band helps spray extra oil on the distributor/cam gears contact area




probably 90% of the timing sets being installed are installed with the crank gear flush with the shoulder on the crank snout and with never a single thought being given to proper alignment being an issue, and with thousands of those engines making well over 100K miles before the timing chains replaced, that doesn,t mean they are correctly aligned it just indicates that the basic design is rather forgiving as to the conditions it will continue to function in without causing major problems AND THAT in most cases the manufacturing tolerances are close enough to correct to have few issues with wear. but Id also point out that most engines are not running at near their full power potential and most engines have basic flaws costing them both some horse-power and durability problems


Chevy for years used NYLON gear teeth on aluminum gears, its not like they were concerned with getting the alignment correct to the last possible 2-5 thousands of an inch, they designed the timing sets to be easy to install and reasonably durable and run QUIETLY , and yes they eventually realized that was a HUGE mistake! but in this thread we are dealing with building an engine correctly, to gain all potential hp, and enhance durability here, not in merely allowing it to run once assembled

READ THESE LINKS
viewtopic.php?f=54&t=2187
viewtopic.php?f=54&t=4537&p=13350#p13350
viewtopic.php?f=54&t=3194

THIS is a good example of what happens to bearings if the oil passages are allowed to push small metallic debris, from wear like rockers,valve tips,cam and lifter wear thru the engine, use of a few small magnets, and shrapnel screens helps reduce or eliminate this
or MAGNETS in the oil system or in some cases the screen on the oil pump pick-up
all that extra silicone sealant that gets squeezed out off the gaskets tends to get carried by the oil flow into the oil pan where some of its trapped in the oil filter during each successive trip thru the engine, but bits that get trapped in the oil passages can rapidly reduce oil flow and destroy bearings, cam lobes and rockers and lifters.
but once it reaches the bearings the clearances are far tighter and either they restrict oil flow or get trapped and damage the bearings, cam lobes lifters,rockers or crank journals
ONE very common source in years past was nylon gear teeth

viewtopic.php?f=54&t=3194&p=8510&hilit=aluminum+nylon+teeth#p8510
http://store.summitracing.com/partdetai ... toview=sku

heres a helpful diagnostic tool,
IT should be obvious that you'll need to pre-prime the blocks oil passages and adjust the rockers so oil flows from the rockers with the engine being pre-primed with a priming tool being used BEFORE trying to start any engine with a new cam to insure oil flow begins instantly on the engines start-up,you WON,T get oil to all lifters equally unless the engines crank & cam are spinning,(so during testing spin the engine slowly with a breaker bar or ratchet), because the oil passages feeding the lifters aligns differently at different lifts,your oil leak at the distributor base is normal, but the clearances and flow may be excessive, with a priming tool, some are not nearly to spec. ID measure the diam. of the oil pump primer and then measure the distributor base, Id bet the distributor base is larger and fits better, which reduces the potential for leakage.
"GRUMPY if I waited on every engine I primed for oil to pour out of the rocker arms I think I would have sure burned up a lot of drills over the years.
you would be amazed at the sludge build up in some engines
thats a good reason to weld a 1/2 drive socket to the top of your oil pump priming tool and use a 1/2" drive air ratchet,too spin it, they don,t tend to burn up and they do have the required torque!
Ive always said that pre-filling the oil filter and having a buddy rotating the crank with a large breaker bar or a flywheel turning tool during the oil passage priming process speeds up your results
http://store.summitracing.com/partdetai ... toview=sku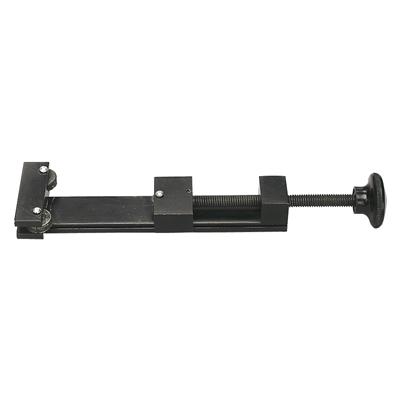 its basically a heavy duty can opener , or an oil filter cutter designed to make it easy to internally inspect oil filters, by allowing you to remove the filter element , from inside the surrounding (CAN) for close visual inspection.
If you don,t have one, and have not used one, your unlikely to see, or appreciate the benefits,close inspection can and does frequently give you prior evidence of impending or at least gradually occurring wear and with practice you can make an excellent guess as to the parts and condition of those components.
IT also helps to trap crud if you install a couple high temp magnets on the filter and in the oil pan.
Regular oil changes can drastically reduce the amount of sludge buildup in the oil.
Basic filter cutting & inspection procedures
you would be amazed at the sludge build up in some engines
· Visually check the filter and or filter canister for cracks and leaks.
· Inspect the filter`s bypass valve to ensure it is operating correctly.
· Drain the filter of its contents (dispose of this liquid in the correct manner in accordance with local environmental guidelines).
· Firmly hold the filter in an upright position (head on top) taking care not to crush or damage the housing.
· Using a specially designed filter cutting tool (for example, Komatsu part number 3310587S )
heres a helpful diagnostic tool,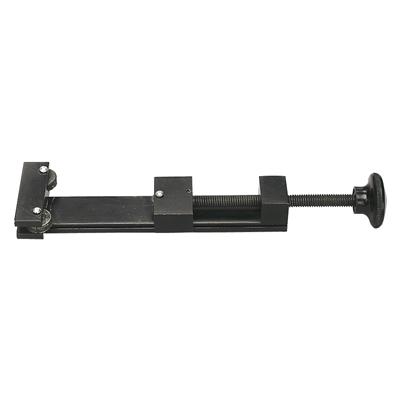 carefully cut off the top of the filter.
· Remove the element from the filter housing and pour the contents of the housing onto some clean absorbent paper.
· Inspect the absorbent paper for traces of foreign particles.
· Inspect the filter medium for signs of damage and blockages. Blockages force the bypass valve into operation, allowing unfiltered fluid to travel to and enter major components.
· Remove the filter medium from the filter by cutting between 2030 mm (about one inch) from the end plate and cut the medium into small pieces.
· Carefully inspect the filter medium for traces of metal contaminants.
Most engine trouble involves the lube system, and cutting waste filters apart often reveals warning signs that will help avert major damage. As a disposable element of the system, the filter sometimes acts as a fuse, calling attention to problems by failing before engine components are damaged. Problems associated with wear in the combustion chamber inevitably show up in the oil, and the filter collects clues. Field maintenance operations that take time to read the signs will have another tool for anticipating failures and reducing repair costs.
http://www.machinerylubrication.com/Rea ... inspection
http://www.tomorrowstechnician.com/Arti ... lters.aspx
http://www.tomorrowstechnician.com/Arti ... lures.aspx
http://www.summitracing.com/parts/SUM-9 ... toview=sku
http://www.circletrack.com/techarticles ... index.html
related info
viewtopic.php?f=51&t=2919
viewtopic.php?f=44&t=799&p=1161&hilit=+filter+select#p1161
viewtopic.php?f=54&t=3834&p=10199&hilit=+filter+oil#p10199
viewtopic.php?f=54&t=117
viewtopic.php?f=54&t=3519&p=9289&hilit=+filter+oil#p9289
viewtopic.php?f=54&t=2080&p=5568&hilit=+filter+oil#p5568
btw, add a few magnets to the oil pan and drain back area in your engine, the trap and hold metalic dust that comes from wear and increase engine life span by preventing that crap embedding in the bearings
http://www.kjmagnetics.com/proddetai...d=D66SH&cat=13
http://www.kjmagnetics.com/proddetail.asp?prod=D66SH
http://www.kjmagnetics.com/proddetail.asp?prod=D82SH
these are even more tollerant of temp swings and retain strength at even higher engine oil temps plus they are smaller and easier to use
The SH material in the D66SH magnets, means that the magnets can be heated to 300° F without any loss of magnetic strength, unlike standard neodymium magnets that begin to lose strength at 175° F. Suitable for many high temperature applications.
http://www.centuryperformance.com/tunin ... g-148.html
http://www.secondchancegarage.com/public/186.cfm
http://www.corvette-101.com/
(info on left border)
http://www.summitracing.com/search/?key ... kers&dds=1
there ARE reduced ratio roller rockers designed to significantly lower the lifter to lobe pressures during the cam break-in process, and its a whole lot easier to swap rockers during the break-in process than swap to lower pressure springs or remove inner springs from dual spring valve trains during the break in process
heres a couple darn good links you need to read thru, lets have some additional info or comments and questions??