http://www.rbracing-rsr.com/runnertorquecalc.html
http://www.compcams.com/Community/Articles/Details.asp?ID=1737510521
http://users.erols.com/srweiss/tablehdc.htm
http://www.wallaceracing.com/runnertorquecalc.php
http://www.wallaceracing.com/intake-runner-length.php
http://www.wallaceracing.com/lpv.php
http://www.wallaceracing.com/ca-calc.php
http://www.jsme.or.jp/esd/COMODIA-Procs ... 4_P535.pdf
http://www.malcams.com/legacy/misc/headflow.htm
http://victorylibrary.com/mopar/intake-tech-c.htm
http://www.4secondsflat.com/Carb_CFM_Calculator.html
here's a chart FROM THE BOOK,HOW TO BUILD BIG-INCH CHEVY SMALL BLOCKS with some common cross sectional port sizes
(measured at the smallest part of the ports)
...........................sq inches........port cc
edelbrock performer rpm ....1.43.............170
vortec......................1.66.............170
tfs195......................1.93.............195
afr 180.....................1.93.............180
afr 195.....................1.98.............195
afr 210.....................2.05.............210
dart pro 200................2.06.............200
dart pro 215................2.14.............215
brodix track 1 .............2.30.............221
dart pro 1 230..............2.40.............230
edelbrock 23 high port .....2.53.............238
edelbrock 18 deg............2.71.............266
tfs 18 deg..................2.80.............250
DYNO DON POSTED THIS BIT OF INFO
"AFR 195 Eliminators
actual cc's in the intake port.....184
cross section area...2.13 sq.in
Flow spec's.....281/221
AFR 195 comp Eliminators
actual cc's ....189
cross section...2.15 sq.in
Flow spec's...306/235
Trick Flow 195 K D
before porting actual cc's....185
after porting ...188
cross section....2.13 sq.in
Flow spec's....270/210
Edelbrock Etec 200's
actual cc's before porting N/A
after porting....197
cross section...2.13
Flow spec's...270/218

Potential HP based on Airflow (Hot Rod, Jun '99, p74):
Airflow at 28" of water x 0.257 x number of cylinders = potential HP
or required airflow based on HP:
HP / 0.257 / cylinders = required airflow
SO HOW MUCH WOULD YOU LIKELY GAIN FROM A HEAD SWAP THAT ALLOWED YOUR HEAD FLOW ON A SERIOUS BIG BLOCK TO JUMP FROM LETS SAY 370CFM to lets say 425CFM?
A HARD number that has held pretty true for conventional BBC on gasoline , with compression ratios up ner optimum, near 12:1-13.5:1 to predict peak HP from head flow is .25-.27 x intake flow rate @ 28" x 8 (# of cyls). Like others have said, a lot of variables,like efficiency of exhaust scavenging,compression ratio and valve lift VS port potential flow, but it has been within 20 or 30 HP on several different BBC's I've seen being dynoed.

For example, I had an 357 AFR-headed 540, the heads flow 425cfm @ 28". So 425 x .27 x 8 = 918 HP. It made 940. Another motor calc'd at 1030, made 1040 on the dyno.

Using the same logic, 50 cfm x .27 x 8 = 108 hp. It's not that simple, it depends on combination, how optimized everything is etc. But if you are looking for round numbers, 50-75 hp is probably realistic, 100 hp possible
ITS A COMMON MISCONCEPTION,THAT YOU MEASURE PORT CROSS SECTION AT THE PORT ENTRANCE,BUT ITS NOT the port area at the entrance , you need to use in the calcs, ITS the MINIMAL port cross section at the SMALLEST point in the port, usually near the push rod area.
LIKE a funnel, its not the largest part of the opening but the smallest thats the restriction to flow
SO HOW do you MEASURE THEN??
http://www.harborfreight.com/cpi/ctaf/displayitem.taf?Itemnumber=5649
http://store.summitracing.com/partdetail.asp?autofilter=1&part=SUM%2D900014&N=700+115&autoview=sku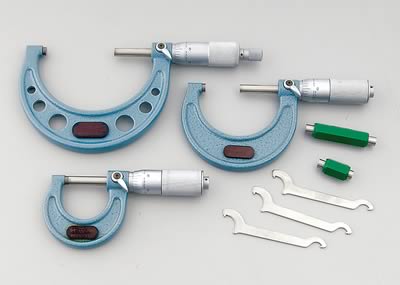 runner LENGTH and CROSS SECTION plus PLENUM VOLUME (if there is a plenum)effects the intake harmonics and how effectively you can ram tune the intake runner charge to fill the cylinders, and don,t forget exhaust scavaging , compression ratio and cam timing, and valve curtain area,and drive train gearing must match the intended combos effective operational power band
http://victorylibrary.com/mopar/intake-tech.htm
http://www.rbracing-rsr.com/runnertorquecalc.html
http://www.bgsoflex.com/intakeln.html
http://www.engr.colostate.edu/~allan/fluids/page7/PipeLength/pipe.html