I just spent 5 hours removing the old stock exhaust system from my brother-in-laws 1974 big block corvette and replacing that with the side exhaust headers for the big block engine from DOUGS HEADERS, now I lost count decades AGO ON HOW MANY SETS OF HEADERS IVE INSTALLED, BUT
I WAS VERY IMPRESSED WITH THE FIT, FINISH, AND OVER ALL QUALITY OF THOSE DOUGS HEADERS, PLUS THEY INSTALLED VERY EASILY, IN FACT I CAN,T REMEMBER A SET OF HEADERS INSTALLING WITH ZERO PROBLEMS BEFORE, these DID

!, in most cases theres at least minor things that need to be adjusted or parts or accessories that cause problems. with the install.

now I will point out to be fair that there is not much plug wire clearance on a couple locations so youll most likely need too use ceramic spark plug boots,



keep in mind I have trouble getting up and down off the mechanics creeper due to some serious previous injuries,so that is a huge factor in why it took that long to do the job and that alone slows me down a good deal.
yes I have a lift and ( 6) 12 ton jack stands ,I set the (4) 12 ton jack stands I used,


to support the corvette,so the stands on nearly the highest lockable height, would provide a good deal of useable room so I could use a mechanics creeper for access, I used the stands, because I found the lift arms on my 2 post lift would prevent or at least make it more difficult to install the side mount headers,without jack arm lift extensions,installed, so I used the lift to lift the corvette up and then slid the extended jack stands under the car, and lowered the lift so the car sat on the stands and the positions the (4) 12 ton jack stands under the cars front frame and rear differential leaving the side access far clearer, this allowed me to install the headers on both sides from below with zero issues,I used a few feet of 12 lb mono-filament fish line to tie the exhaust gasket in place to the header flange, to make installing the gasket far easier..I then used the supplied small head ,header bolts and a 3/8" ratcheting wrench on the bolts .
AND for anyone thinking its just the car, thats easily fitted with headers and not the brand of headers, used..its the headers, I recently installed headman headers on a very similar 1970 big block corvette, while they went on and fit the quality, fit and finish was not even comparable, but then the cost difference was significant also, the dougs headers with side pipes were chrome, and had 2.125" tubes and cost about $1700
the headmans were just painted black , much shorter and smaller diameter 1.75" tubes,and they exited under the car and had no side exhaust but cost about $350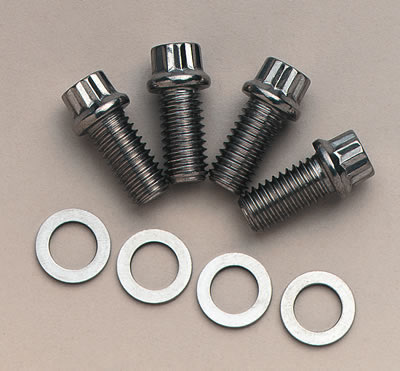 I guess thats why theres several brands available, Ive got HOOKERS on my corvette, and I used HOOKERS on my last C3 big block corvette and my 1969 race car,and 1968 racing corvette, and while they are a quality part and fit and run just fine, I looked at both sets and while close I think the DOUGS in this particular case or application, are a bit nicer. [b]the only criticism I have is that the ignition wire/spark plug clearance on two of the drivers side plugs is minimal, requiring shorter plugs and/or burn proof ignition wire and plug boots, HARDLY UNIQUE TO THESE HEADERS

http://jbaheaders.com/dougs/detail_long ... ?id=D381-C
viewtopic.php?f=56&t=4541&p=13522&hilit=header+bolts#p13522
viewtopic.php?f=56&t=4541&p=12105&hilit=header+gasket+exhaust#p12105
viewtopic.php?f=56&t=3107&p=8291&hilit=header+gasket+exhaust#p8291
viewtopic.php?f=80&t=7323&p=24881&hilit=side+pipes#p24881
viewtopic.php?f=56&t=2350&p=6204&hilit=exhaust+restrictive+dougs#p6204
viewtopic.php?f=56&t=9296&p=35280#p35280
viewtopic.php?f=56&t=1045&p=1950&hilit=header+gasket+exhaust#p1950
viewtopic.php?f=56&t=3155&p=37050&hilit=side+exhaust#p37050
http://jbaheaders.com/dougs/detail_exha ... ?id=D930-C