here is My current 383 combo, (which I'm currently refreshing for a spare)
I built the engine SPECIFICALLY to run nitrous , but still be marginally easy to drive on the street, Its certainly NOT a race car but its fast enough to be marginally scary at times,

but keep in mind the main idea with this combo was ease of street driving OFF the nitrous and yet still having decent performance,
while the combos main design purpose was to produce ,killer massive torque once the 200hp shot of nitrous was employed.
Ive tested a bunch of IMPROVE TPI REPLACEMENT style intakes on my cars, one of the best is the ported HOLLEY STEALTH RAM, but there's CLEARANCE ISSUES on some cars as its 10" tall and a corvette for example has only 9" of hood clearance so a CUSTOM PLENUM or a HOOD SCOOP is MANDATORY TO RUN ONE on a corvette for example !
splayed 4 bolt block,4.030 bore ARP studs
.020 copper head gaskets
6" cat 7/16" rod bolt (H) connecting rods
FORGED PISTONS 2016 alloy
SCAT 3.75" stroke FORGED internally ballanced ,4340 crank
CRANE 119661 roller cam & kit (better springs added)
http://www.cranecams.com/index.php?show ... vl=2&prt=5
air pump eliminator
Jackson gear cam drive
smaller crank pulley
BBK 58mm throttle body
ERSON 1.6:1 BILLET roller rockers
TRICKFLOW twisted wedge heads (ported extensively)
STEALTH RAM (direct strait shot from back of valve to plenum)(ported and modified extensively)plus adjustable fuel pressure regulator
SFI 168 tooth flex plate
10 qt custom oil pan/high volume oil pump
windage screen/crank scraper /oil cooler
3000 rpm stall converter
gap less rings
36 LB injectors (soon to be 42 lb)
hooker 1 3/4" headers, 3" exhaust
HOLLEY
http://www.holley.com/890-160.asp
taylor 10.4 mm wires
MDS ignition with manual retard dial
3.73:1 rear gears
aftermaket EFI fuel pump
larger fuel lines
trans cooler with powered fan
1.5"deeper aluminum trans pan
175 hp wet nitrous kit (EXTENSIVELY MODIFIED and re-jetted) similar to this
http://www.cranecams.com/index.php?show ... vl=2&prt=5
BTW I would have selected this cam (above) if maximizing the hp was the only goal, but decent street driveability was a higher prority for me!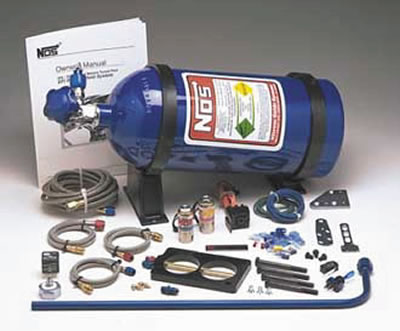 Im currently collecting parts to upgrade to a BBC in the vette, after running various combos/ components and testing over a dozen cams and almost that many intakes based on this basic 383 design
several 700r4 transmission, a couple rear suspension,
and more replaced U-joints , tires and brakes ETC. than you would believe
(being retired hurts the spare cash budget flow rates)