lets build a kick butt NITROUS SBC

READ THE LINKS
because they contain a great deal of related info
http://victorylibrary.com/mopar/chamber-tech.htm
http://www.kb-silvolite.com/article.php ... ad&A_id=64
http://www.speedomotive.com/t-TechnicalInformation.aspx
http://www.speedomotive.com/t-showbymodel.aspx
viewtopic.php?f=54&t=2187
viewtopic.php?f=54&t=65
viewtopic.php?f=44&t=38
http://static.summitracing.com/global/i ... 7-snos.pdf
Id suggest installing this in a reasonably light weight (under 3000lbs) car with a 3700rpm stall converter or manual transmission and a 3.73:1-3.90:1 rear gear with 27"-28" slicks
http://victorylibrary.com/mopar/nitrous-tech.htm
http://www.summitracing.com/parts/EDL-71900/
http://www.nitrousproflow.com/products/ ... tings.html
ID build it with the 11.5:1 compression ratio and kick the nitrous solenoids on at 3800rpm-4000rpm, and set the ignition rev limiter at 6600rpm on the ignition and have the nitrous window switch cut out the flow at 6400rpm
#6110
AFR SBC 220cc Competition Package, standard exhaust, 65cc chambers, complete w/ parts
http://www.airflowresearch.com/index.php?cPath=24_115
AFR 220cc SBC Eliminator Racing Cylinder Head
Our Ultimate standard valve and stud location offering
SBC 220cc Cylinder Heads
AFR is reviving its popular 220cc moniker due to overwhelming request from customers for a larger bolt on standard valve location head. Unlike the previous 220, the new Eliminator version requires no special parts (see footnotes here). Valves and studs are in stock GM L98 locations just like our very popular, 180, 195, and 210 series heads. They do not require offset rockers of any kind yet are still able to muster flow numbers that are in raised runner head territory. A 325 CFM head that is perfect for someone wanting to retain all their standard components while still having the airflow to reach that elusive 700 HP mark in aggressive drag race trim. Displacement ranging from a high RPM 350 to a 427 CID with natural applications in the various sportsman classes, bracket/drag cars, oval track, and larger displacement street machines with typical operating ranges between 4000 to 8000 RPM depending on application. Getting this much flow from a stock geometry 23° head means they will only be available in fully optimized "competition" CNC porting. As always, they come with AFR's trademark ¾" thick head deck (ideal for nitrous or blower applications). Standard valves are lightweight 8mm 2.100 intake and 1.600 exhaust with AFR's hardened ductile iron interlocking seats. Dual valve cover bolt pattern is standard. Exhaust port is raised .250 over GM L98.
"Wet direct port" nitrous system
A "wet direct port" nitrous system introduces nitrous and fuel directly into each intake port on the engine. These systems are also known as direct port nitrous systems. Normally, these systems combine nitrous and fuel through several nozzles similar in design to a "wet single-point" nozzle, which mixes and meters the nitrous and fuel delivered to each cylinder individually, allowing each cylinder's nitrous/fuel ratio to be adjusted without affecting the other cylinders. Note that there are still several ways to introduce nitrous via a direct port system. There are several different types of nozzles and placements ranging from fogger nozzles that require you to drill and tap your manifold, to specialty direct port efi nozzles that fit into your fuel injector ports along with your fuel injectors.
http://www.summitracing.com/parts/HLY-300-110/?rtype=10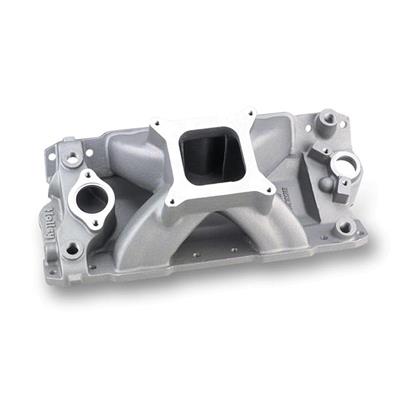 http://www.chevyhiperformance.com/techa ... index.html
A multi-point system is the most powerful and efficient type of nitrous system, due to the placement of the nozzle in each runner, as well as the ability to use more and higher capacity solenoid valves. Wet multi-point kits can go as high as 1,100 horsepower (820 kW) with only one stage, but most produce that much power with two or three systems. These systems are also the most complex and expensive systems, requiring significant modification to the engine, including adding a distribution block and solenoid assembly, as well as drilling, tapping, and building plumbing for each cylinder intake. These systems are most often used on racing vehicles specially built to take the strain of such high power levels. Many high-horsepower race applications will use more than one nozzle per cylinder, plumbed in "stages" to allow greater control of how much power is delivered with each stage. A two-stage system will actually allow three different levels of additional horsepower; for example, a small first stage can be used in first gear to prevent excessive wheelspin, then turned off in favor of a larger second stage once the car is moving. In top gear, both stages can be activated at the same time for maximum horsepower.
http://www.summitracing.com/parts/HLY-300-110/?rtype=10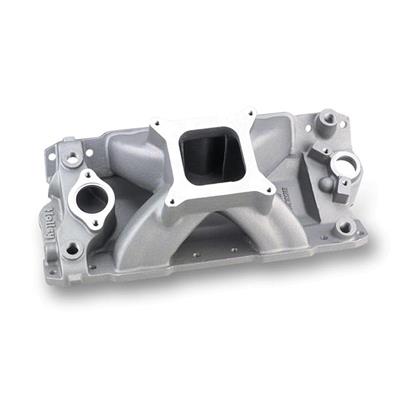 CAM
http://www.cranecams.com/product/cart.p ... il&p=24570
(crane 118691)
http://www.flatlanderracing.com/scatsr- ... orged.html
http://www.scatcrankshafts.com/
scat rotating assembly
383 4-350-3750-6000
http://www.barrygrant.com/demon/default.aspx?page=18
RELATED INFO
viewtopic.php?f=52&t=3543
viewtopic.php?f=53&t=509&hilit=nitrous
viewtopic.php?f=55&t=1038
viewtopic.php?f=55&t=59&p=72&hilit=nitrous#p72
BLOCKS
http://www.flatlanderracing.com/index.html
OEM SBC BLOCKS

, are NOT as strong as the THICKER AFTERMARKET BLOCKS, and should NOT be used if your goal exceeds about 550 HP
yeah I know most people won,t read all the sub links that contain a great deal of info, but youll be very surprised at all the info those sub links contain
viewtopic.php?f=44&t=38&p=46#p46
viewtopic.php?f=50&t=428
viewtopic.php?f=50&t=1249