you need to start by verifying TDC on the timing tab and damper actually show TRUE TDC.
step one, VERIFY your REAL CURRENT ignition advance curve, once you know what your dealing with then, you can start testing if changes YOU document help or hurt, but making random changes and guessing is rather counter productive, the OBJECT of changing the combustion, ignition point, is to maximize the effective pressure curve over the piston,thus maximizing the potential torque the engine produces, AS ITS THE PRESSURE OVER THE PISTON, PAST TDC, that produces useable power, yet youll need too prevent your engine from getting into detonation.
you need a timing tape or marked damper ,timing tab indicating TDC and both a TACH and a TIMING LIGHT, you need some graph paper and an understanding of what your doing, which is basically recording on paper where the timing light indicates the ignition timing falls every 200 rpm or so from idle to 4000rpm ,

BTW more radical cams tend to like more initial advance and a slower advance curve, a fairly radical solid lifter cam may run better with your starting at 12-14 degrees and running up to 36 degrees by 3200rpm
viewtopic.php?f=70&t=2798
viewtopic.php?f=70&t=1015
viewtopic.php?f=70&t=967
viewtopic.php?f=50&t=9478&p=34812&hilit=+ignition+coil+plug#p34812
http://classicinlines.com/spark.asp
viewtopic.php?f=53&t=3443&p=9118&hilit=calculate+octane#p9118
YOULL WANT TO CHECK YOUR FACTORY SHOP MANUAL TO VERIFY HOW TO SET TIMING.
many dial back timing lights have a well deserved reputation for minor in-accuracy.
youll need a decent tach,.
( friend to help sure won,t hurt) and a sheet of graph paper, and a well marked damper , and an accurate timing light.
on a basically stock engine you would set the timing at about 6 degrees BTDC , at 800rpm , then raise the rpm in 200 rpm, stages, marking the ignition advance to plot the advance curve, until the ignition stops advancing, (usually at about 3500rpm on a stock ignition, once you plot the curve you make changes then re-plot the resulting ignition advance.
The ignition control module in the distributor is another item that normally fails when hot, that needs to be replaced is you suspect its defective
first step is verifying TDC, and having a marked damper you know to be correct , its important to know how fast and how far the ignition curve advances, generally 34-38 degrees max advance is the limit but knowing where your spark occurs as the rpms increase is important to consistent performance, and engine heat and
stress.
ONCE YOU PLOT THE ADVANCE CURVE IT WILL LOOK SIMILAR TO THIS
watch video
http://www.youtube.com/watch?v=UYGU7mTw ... r_embedded

YEAH THERES A TON OF MORE DETAILED INFO IN THE SUB LINKS AS USUAL
http://www.innovatemotorsports.com/resources/myths.php
viewtopic.php?f=70&t=967
keep in mind as rpms increase so do port speeds and volumetric efficiency UP TO A POINT, WHERE THE TIME LIMITATION TO FILL AND SCAVENGE the cylinder limits power, this increase in mixture motion above the piston, in part due to greatly increased exhaust scavenging by about 3000rpm-3500rpm in most engines means the ignition advance need no longer increase as the burn efficiency tends to keep increasing the burn speed as the rpms increase
KEEP IN MIND that theres TWO totally different damper and timing tab locations that are correct on the SBC engines and you must use matched components for almost all years the ting tabs and dampers show TDC to be at about 2 o,clock, but theres a few applications that used a 12 o,clock timing tab and damper combo and you can,t mix&match the two types
the object to selecting a cam, and setting your ignition advance, selecting the correct headers etc. is to maximize the engines cylinders volumetric efficiency in the intended power range and thus maximize the engines torque curve,in the intended power band, your torque is basically related to how effectively you build and use cylinder pressure and your engines displacement.
as long as most of the cylinder pressure builds after the crank throw passes TDC, the pressure in the cylinder is used to push the piston down on the power stroke and make power, any pressure built before the crank rotation reaches TDC reduces power as it resists rotation, keep in mind at low rpms it takes about 30-50 thousands of a second to burn a cylinder of f/a mix, as the rpms increase the time required to burn the compressed mix decreases due to several factors like squish and turbulence, but at low rpms you don,t need a great deal of ignition advance because at 1000rpm your only getting 500 power strokes per minute per cylinder, or about 8 every second, so 6-8 degrees advance allows plenty of time to build pressure above the piston, and have most of it build after tdc in crank rotation.
increase the rpms to 3000rpm and youve cut the available burn time into less than a third, so ignition needs to occur sooner in the rotation, but as rpms continue to increase the flame pattern advance due to constantly being compressed faster and more violently, decreases the need for further increased ignition advance at some point, usually at about 3200rpm, where your ignitions usually fully advanced
READ THESE THREADS FOR MORE INFO
viewtopic.php?f=70&t=4683
viewtopic.php?f=70&t=875
viewtopic.php?f=70&t=1015
viewtopic.php?f=70&t=967
viewtopic.php?f=70&t=2798
viewtopic.php?f=70&t=3034
viewtopic.php?f=70&t=1809
http://temp.corvetteforum.net/c3/joevet ... urve.shtml
viewtopic.php?f=70&t=1015
http://www.centuryperformance.com/tunin ... g-148.html
http://www.secondchancegarage.com/public/186.cfm
http://www.howstuffworks.com/ignition-system.htm
Its really very simple, just use a .045 gap and ignition wire with LESS THAN 500 ohms of resistance per foot, good grounds and name brand single electrode ground plugs, a Fuel/Air ratio of about 12.7:1-14.7:1 , verify your ignition advance and timing, and if thats not working its not the GAP, its something ELSE in the ignition system that requires repair, modification or replacement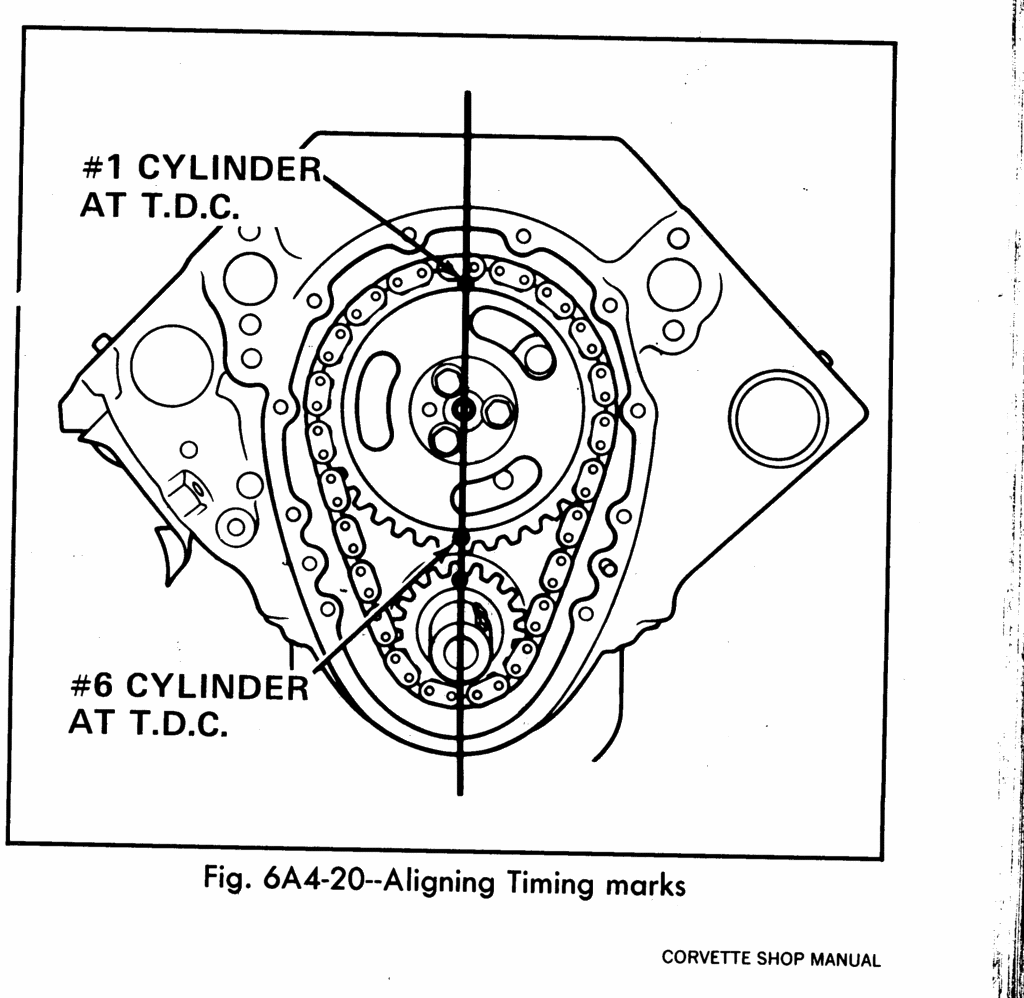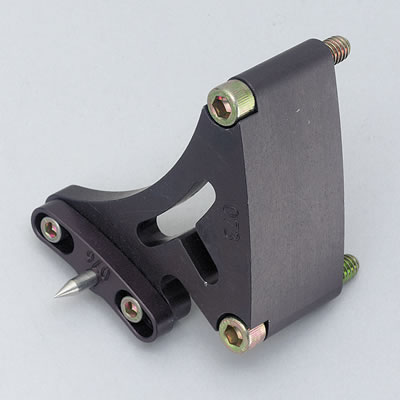 read thru this
viewtopic.php?f=70&t=1015
this is an area where relying on a mechanic rather than doing it yourself is not always the ideal route to follow, especially if you have not verified TDC on the damper and timing tab,and your ignition advance.
viewtopic.php?f=70&t=967
its very common for guys to check the ignition timing at idle, and assume thats all thats required,you need to verify the ignition advance and total advance and it helps a great deal to have a marked damper and a shop manual to give you a detailed procedure on timing the car as a base line to start from and guys frequently either forget to follow instructions and disconnect this connector during the process,
or to be clueless about how to verify the timing advance curve,
either can result in not having the timing correct
now Ive pointed out several times that you need to know how your ignition advance curve works so you can adjust it if required, but I guess I never went into detail about how you go about verifying or modifying that advance curve. (an obvious mistake that was recently brought to my attention)
you'll generally need to know what your dealing with before you can make any logical changes , so you start by verifying where you are currently, for that you'll want a clip board , a timing light a tachometer, timing tape and a buddy you can trust too help you if possible.
if the timing advance comes in to quickly or advances too far you build excess pressure before the piston reaches TDC and your much more likely to get into engine destroying DETONATION
if the timing advance comes in to slowly or advances too little, you build less pressure both before and after the piston reaches TDC and your much more likely to get into excessive exhaust heat that can burn exhaust valves as the fuel/air mix partly burns as the exhaust is open
obviously you need to have a consistent base line advance curve to work with,
on most Chevy v8 engines that run cams designed for street/strip use Ive generally found a advance that goes from about 8 degrees at idle speed (800-900rpm in most cases) and smoothly advances the ignition to about 36 degrees or about 28 degrees advance from where it started at to reach 36 degrees at about 3200rpm , is generally a good place to start, or about 82 rpm increase per degree of ignition advance , up to about 3200rpm, where increase turbulence and squish tends to speed the burn process, you can then play with the engine and determine what changes MIGHT be required.
ok lets drop back to basics
you need to start by finding and marking TDC
then getting that correctly marked and get a timing light and timing tape on the damper so you can see whats going on.
once youve got the timing tab and damper marked verify the timing so you know what your dealing with before making changes.
your total ignition advance should generally be consistent and look like the chart below, weights and springs in the distributor control that to some extent, your total advance is more critical to engine operation than the at idle setting.
obviously each engine will require tweaking that curve and the rpm points to maximize the power curve.
the amount in degrees the ignition advances with changes in
vacuum
and RPMS can be CHANGED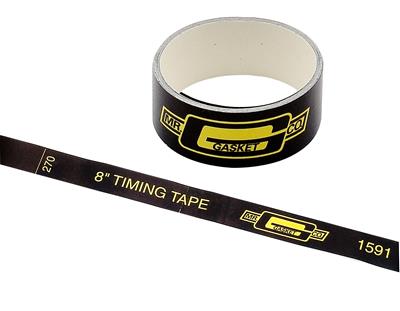 your at a huge disadvantage if you don,t have an accurately marked damper and timing tab, there are both timing tape and damper covers that can be used
viewtopic.php?f=52&t=966
viewtopic.php?f=70&t=1015
some graph paper, or the blank rpm graph I posted (PRINT IT OUT) that you can use to document the true results.
TDC
(TOP DEAD CENTER)
on your damper and verifying the engines timing tabs do indicate that true TDC.
heres related threads on those aspects
viewtopic.php?f=52&t=966&p=6800&hilit=dead+center#p6800
viewtopic.php?f=70&t=1809&p=12422&hilit=dead+center#p12422
viewtopic.php?f=70&t=1015&p=1864&hilit=damper+tabs+tape#p1864
viewtopic.php?f=70&t=875&p=6241&hilit=dead+center#p6241
viewtopic.php?f=52&t=4081&p=12339&hilit=quench#p12339
viewtopic.php?f=55&t=109
http://www.chevyhiperformance.com/howto ... index.html
viewtopic.php?f=55&t=2718
once youve located TRUE TDC, you either install timing tape on your current damper, or a marked cover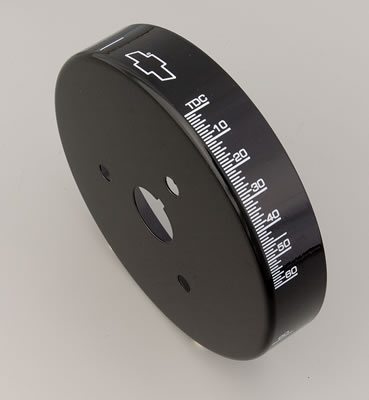 or ideally you have a damper thats both correctly marked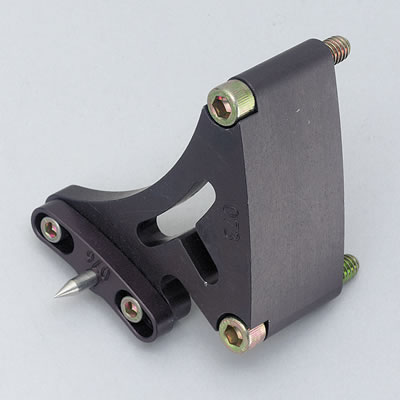 and an adjustable timing tab
your obviously going to need a tachometer and a timing light

first youll want to verify theres no

vacuum

leaks,youll use a un-lighted propane torch not any flammable sprays as its far more precise, as you can stick the torch tip exactly where you suspect leaks,and it less messy and leaves no residual crap on the engine.
ITS important to understand how and why things work,IF you don,t have a timing light, generally you use a

vacuum

gauge

on a STOCK engine to set timing by hooking it up to plenum

vacuum

, set the idle to normal idle speed (usually 670rpm-850rpm)and adjust timing to max

vacuum

reading, this DOESN'T,T ALWAYS result in the best possible timing but it will generally be fairly close on a DEAD STOCK ENGINE
http://www.harborfreight.com/3-1-2-half ... 95670.html
you'll then want to get a friend to hold the engine rpm level steady at 200rpm steps so you can use the tach and timing light on the timing tab and damper tape to record where the ignition advance moves at each rpm level, and place a dot on the clip boards graph sheet so you can document the timing at each step or 200rpm, level, then graph out the resulting advance curve
you should eventually find you get something similar to this
standard
vacuum
connections
manifold to power brake booster
manifold to distrib
vacuum
advance
pvc to carb or air cleaner assembly
YOUR LIKELY TO FIND YOU PRODUCED SOMETHING LIKE THIS/color]


clearer example
THANKS Indycars
SO PRINT OUT THE BLANK SHEET and VERIFY YOUR TRUE IGNITION ADVANCE CURVE
clearer example
THANKS Indycars
HERES SOMETHING THAT MIGHT BE USEFUL