So I get a call from a gentleman who was been referred to me to do a Chevy engine/trans install in an 84? Cutlass. He mentioned that the car had already had a different Olds engine installed but that it was no good and he just wanted to start fresh. I told him switching to a different type of engine would require all new accessory brackets, headers etc. and he was fine with that. I went to meet him and take a look at what I'd have to work with. I do a lot of jobs where the old engine has already been removed and parts have been lost so I'm always cautious. I arrive to find this 63,000 mile car which was given the lowrider wheel treatment sometime in it's past along with the previous engine swap. Current owner wants me to install a new crate 350 Chevy engine and a 700-R4 built by a trans guy I know.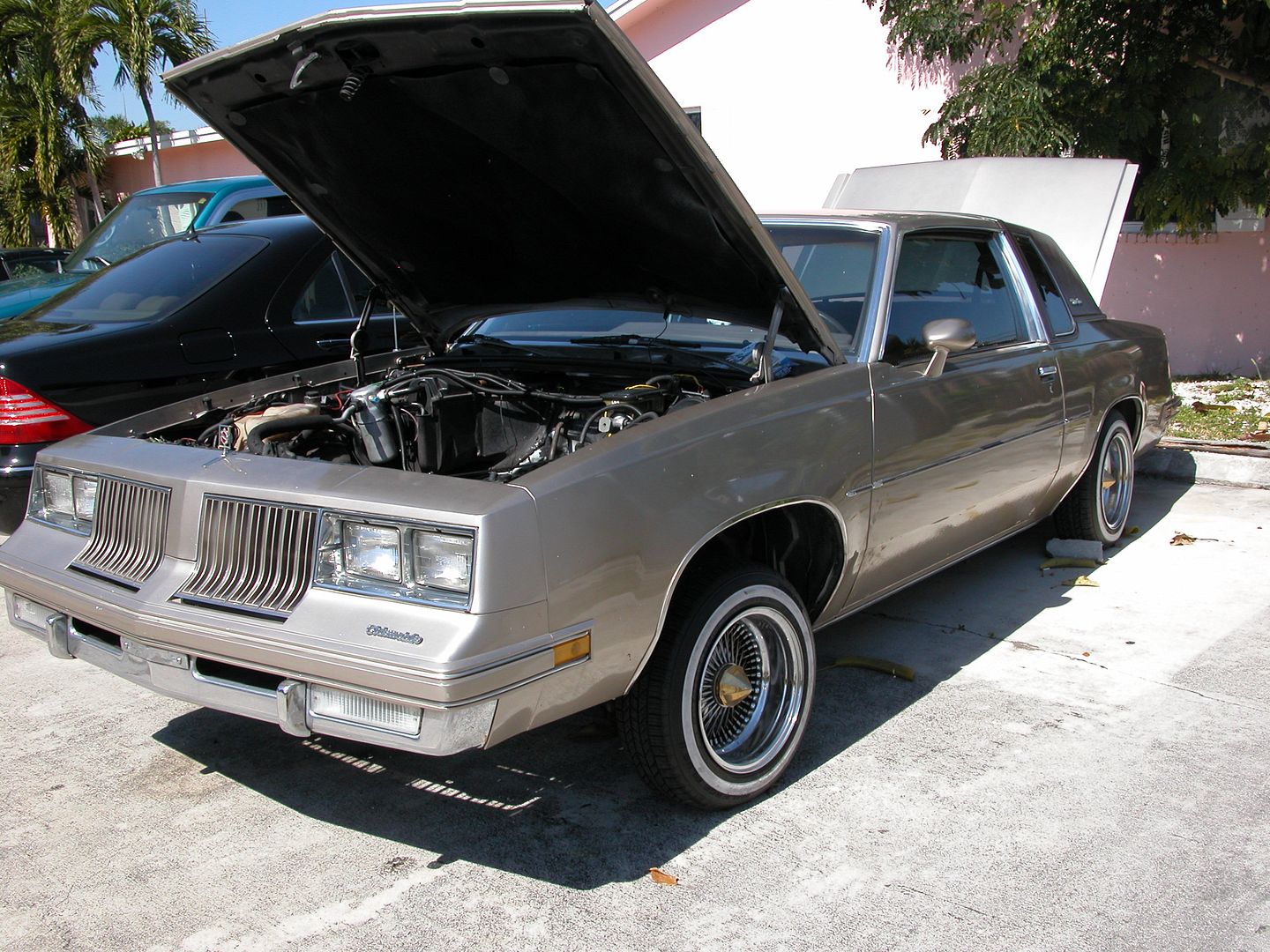 As I'm looking over the car I notice the engine mount on the passenger side is welded to the crossmember and the bolt hole is ovalized.
Then I head around to examine the drivers side mount. Not only is it welded but looks like the exhaust needed clearance so they sawzalled the crossmember. Looks like I'll have a little extra work to do!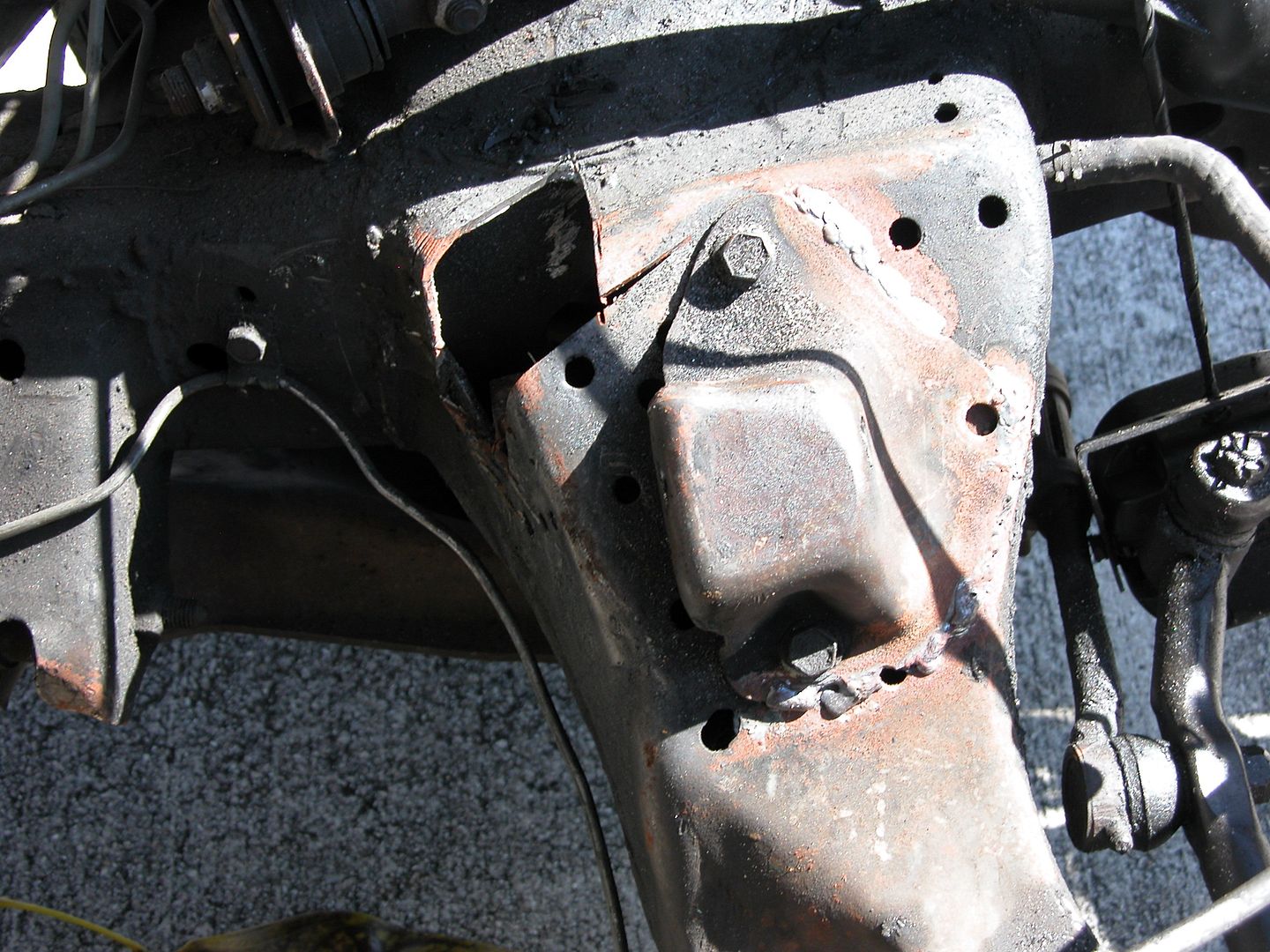 This car is actually much better than most of the ones I start with.