Here we go...
Exhaust header burned speedo cable... need to replace that... I tried getting at it from behind under the dash: you can forget that.
A whole bunch of screws holding down the instrument bezel... it comes off easily enough. You need to pop off the window washer knob. The defogger can stay on... but there is a three pin connector behind that needs to be pried off carefully before you remove the bezel. The head lights knob just slides through.
A few screws only hold down the speedo... Yes, that is in KPH.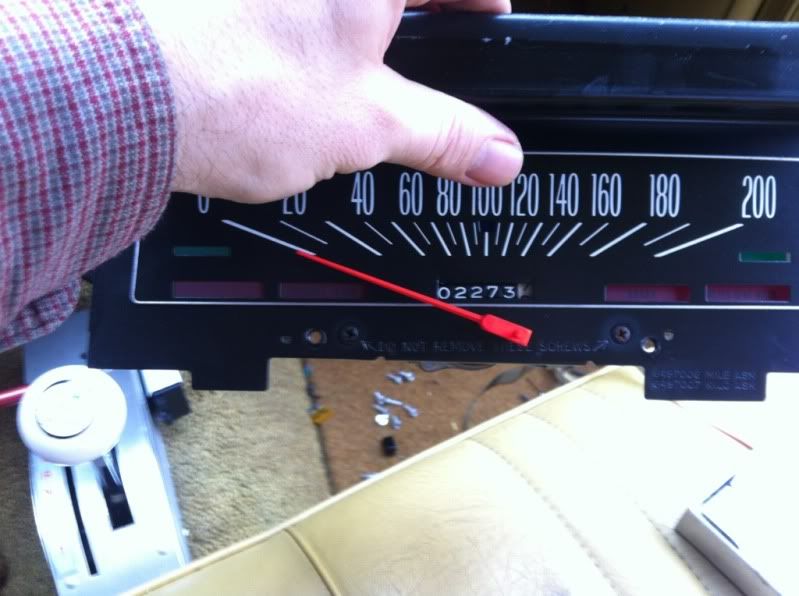 But RATS!!!! The cable socket is behind this plastic panel. A couple of nuts on studs hold the instrument cluster on there. You also have to unscrew and pull off a little clip that actuates the shifter needle. You can just see the thin silver line on the right of steering column.
!970s "printed circuit" or ribbon cable. You really cannot get at the speedo cable from behind to unlock it so you need to
cut the cable, say close to gas pedal, to pull the instrument cluster out.
There's the speedo connector... right in the middle. As I say, I had to cut it from behind to pull the instrument cluster off... I put it back in just to show where it was. The cable comes through a large hole in the firewall (plugged) next to the the gas pedal. You have to remove the gas pedal.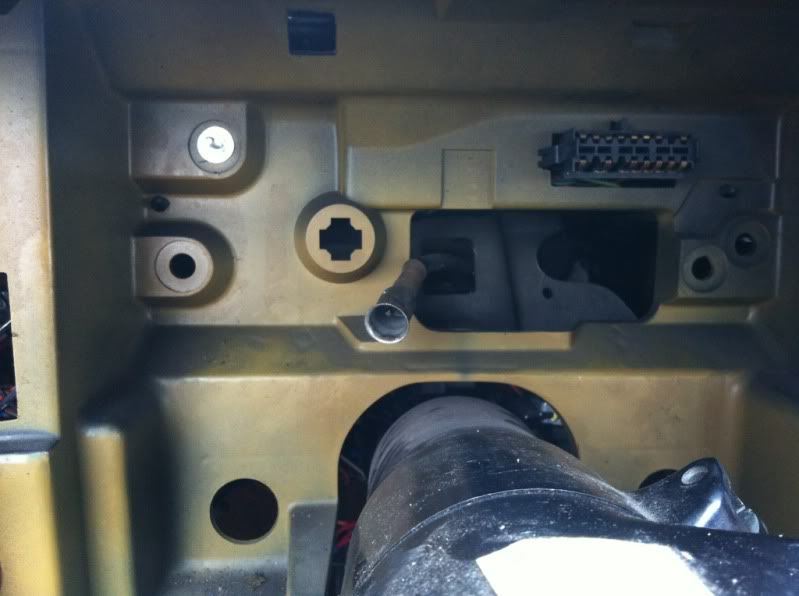 Hmm, I guess KPH was made in Canada. Note the circular tab the hold the speedo cable in place.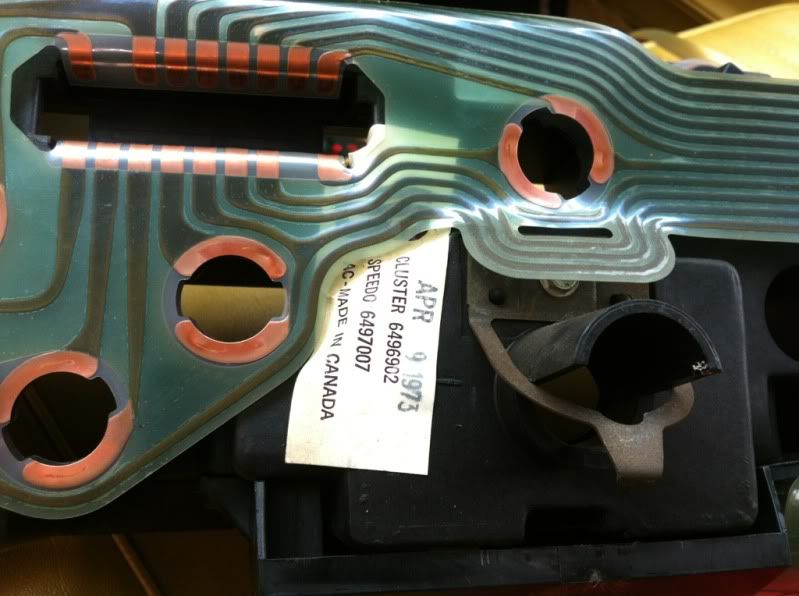 I used some silicone tubing + duct tape to pull through the new cable... I selected a cable that was a coupla feet longer so I could route it well clear of my headers.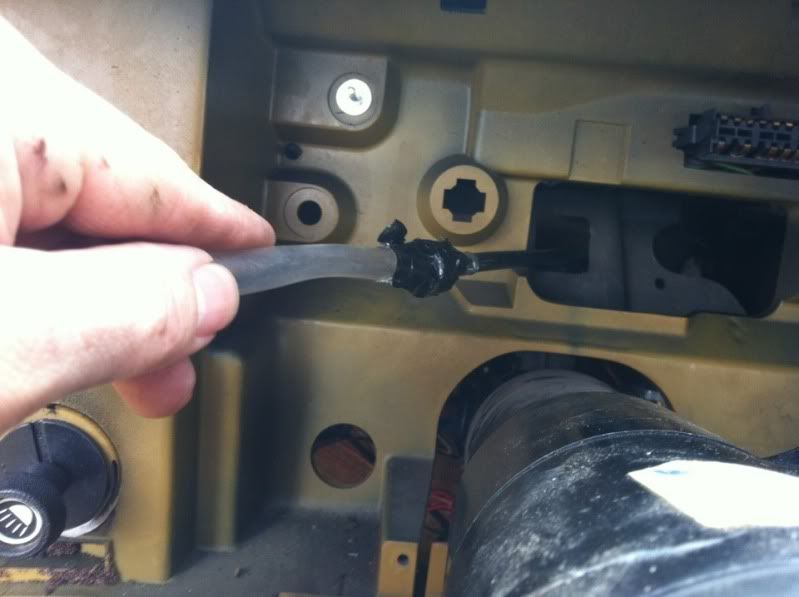 Humpty-dumpty back together again.